Welcome Back Weeks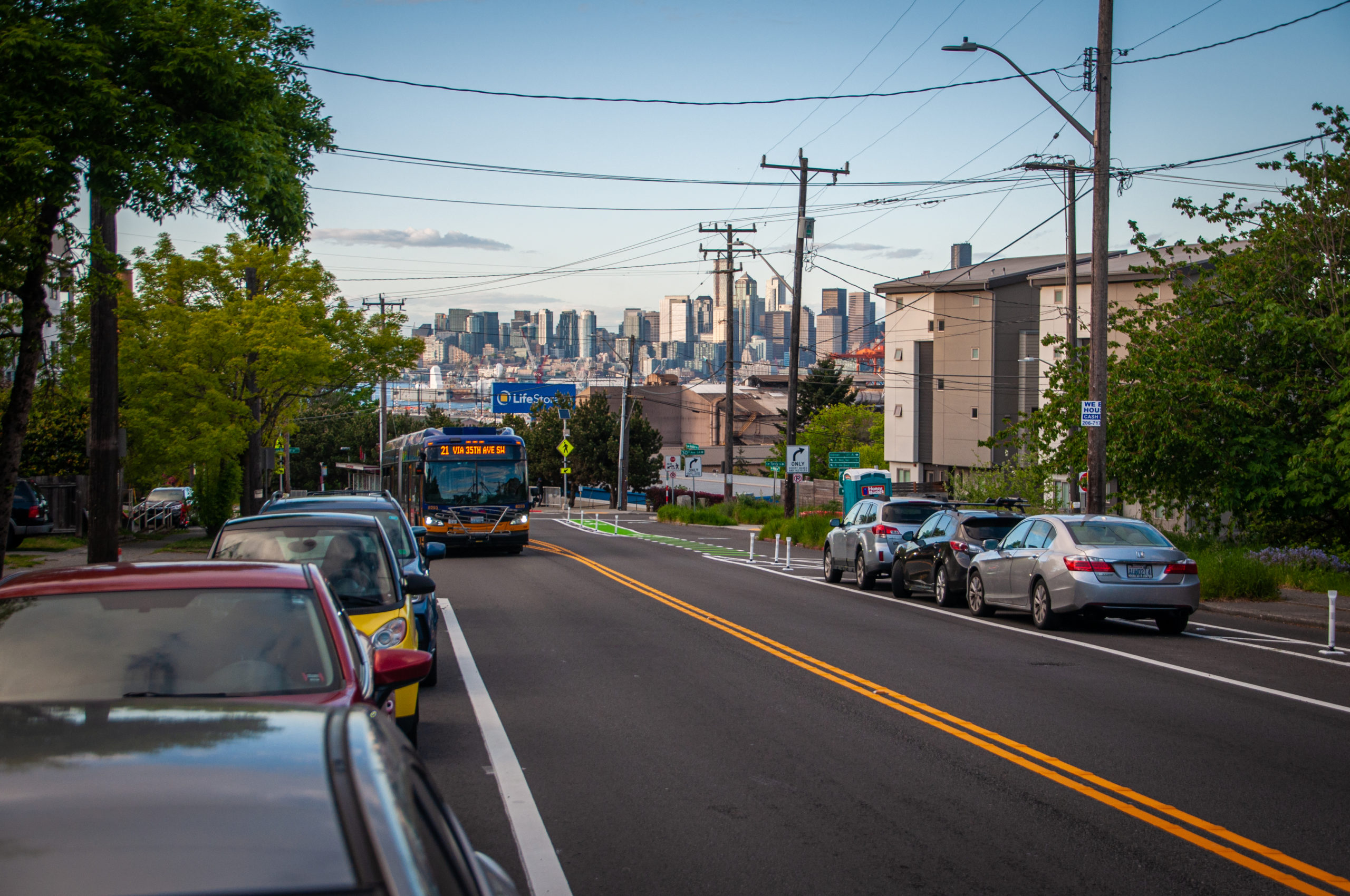 As part of the City's effort to increase events and programming downtown, our partners at the City and Downtown Seattle Association (DSA) will be hosting a second Welcome Back Weeks from September 4-19. Welcome Back Weeks will include events that vary from large-scale concerts and retail promotions to different specials that encourage support for small downtown restaurants and bars. Learn more about Post-COVID Recovery.
Businesses or organizations who would like to offer programming during Welcome Back Weeks should complete this Google Form to submit their activities to the DSA for promotion.
Metro currently carries more than 160,000 riders each weekday throughout our system, an increase of 40,000 riders since the beginning of the year.
In addition, 300,000 visitors per day in June 2021 were in Dowtown Seattle according to the average daily foot traffic. This is about two-thirds of pre-pandemic foot traffic levels.
As our region transitions from response to recovery, we are focused on breaking down barriers so our community is stronger and more inclusive than before.
Stay tuned for more information on Commute Seattle incentives to promote sustainable transportation options.
Do you have questions about travel options? Commute Seattle has resources to help!
Leverage data and use Metro's Rider Dashboard – this provides customers with transparency about a few key items – capacity, missed stops, rider mask use, and ridership impact.
Encourage people to visit the Metro Service Change Website – see if their route has had a service change. If their route does not come up there, they can go to the Schedules & Maps page to find the most recent schedule for their route.
Give some extra love and care to your West Seattle co-workers. Reach out to Commute Seattle to make a mitigation plan to help employees save an hour on commute times until the bridge reopenings in 2022.
Are you getting questions about safety on shared transportation? Read the International Association of Public Transport (UITP) Global Study 'Public Transport is COVID-Safe'.
Schedule a free consultation with Commute Seattle to discuss your specific transportation needs!