Survey Raffle
Commute Seattle is offering $2,000 of prizes for you to incentivize people to take the survey. This is free for you to promote! The survey prizes will be $100 gift cards to local and minority-owned Seattle businesses. Stay tuned for a full list.
Thank you to our survey raffle sponsor, 400 Fairview, who sponsored $200 of raffle prizes this year! Interested in sweetening the pot?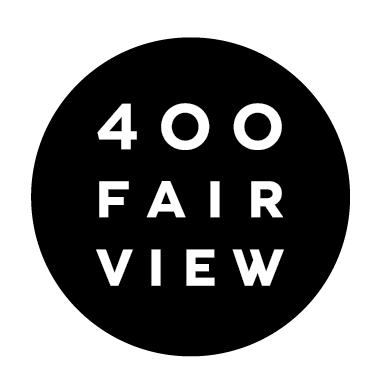 How We Can Help
Commute Seattle has a team of experts to help you administer the 2022 Seattle Commute Survey to employees. Schedule a free consultation for 1:1 support, preview the survey questions below, and advertise the survey with our marketing toolkit.
Frequently Asked Questions
See what we are hearing from people like you in our survey frequently asked questions.
1) What is the survey?
Large employers (100+ employees) and large buildings (with a TMP agreement) in Seattle are required to measure commute behavior every two years. The last required survey was in the Fall of 2019. The Fall 2021 survey requirement was postponed due to the pandemic. The next required survey will be live Monday, October 3, 2022.
The survey measures commute behavior in two ways:
Vehicle miles traveled per person (VMT) and
Drive-alone trips for the population surveyed.
From there, we can determine the amount of greenhouse gas reduced. In addition, the survey provides data on people's preferences for incentives and commute change, and home zip codes and is helpful in identifying areas for program improvement.
In years prior, the survey was administered via the State-provided survey tool and since then, WSDOT has been working hard to procure and develop a new survey tool. The new WSDOT Survey Tool will be available in 2023.
So, if you've distributed the CTR survey in the past, this year is going to look a little different and should be a lot easier for you.
2) What is the survey method?
This year, we are offering an improved survey tool developed and operated by Commute Seattle, the University of Washington's Mobility Innovation Center, and Challenge Seattle using Qualtrics. The new Seattle Commute Survey tool is online, mobile friendly, secure, and easy to access. It also can be translated. If, however, you still need paper surveys, they are available by request.
3) But, why do we have to survey? What is the point?
Commute Seattle and the Seattle Department of Transportation (SDOT) are aware that there has been a drastic shift in travel behaviors over the last two years. This year is also unique in that the Seattle Department of Transportation is working on the Seattle Transportation Plan and One Seattle Plan to guide their work in the coming years. It is critical that commuter voices are heard in this planning process.
Additionally, this work is more important than ever as our climate changes. Collecting data on a city-wide level provides decision makers and planners with the information they need to make changes that increase the quality of life in our region. Don't miss this chance to give your organization a voice in Seattle's transportation future!
4) What are the survey questions?
5) When does the survey open? And, for how long is it available?
The survey will be live Monday, October 3, 2022, and will close on Friday, November 18, 2022. People can take the survey throughout the available window.
6) What is the minimum survey response rate?
A significant survey response rate or a minimum of 50% response rate is required by each worksite, whichever is lower. You may use this sample size calculator to get the specific number of required survey responses for your worksite or building. Choose 95% for confidence level, 3 for confidence interval, input your survey-eligible employees in the "Population" box, and push "Calculate."
Remember, a good faith effort meets the Commute Trip Reduction and Transportation Management Program survey requirements.
7) Who should take the survey? What about remote work? What if my job requires me to drive?
All Seattle-based employees should take the survey, remote workers included! The more people to complete the survey, the easier it is to achieve a significant response rate. Remember, remote work can significantly reduce drive-alone rates and vehicle miles traveled!
Even before the pandemic and explosion of telework, WSDOT and SDOT had a long standing practice of including remote workers in the survey.
What if employees are required to drive-for work? Exemptions are available by request for people that are required to drive for work or that are on-call workers may be exempt from the survey. Contact us to learn more about exemptions.
8) Will there be marketing materials provided to communicate the survey to our staff?
Yes! Commute Seattle offers a communication and marketing toolkit with templates like a poster, digital ad, and e-mail communication to help you spread the word. Download the toolkit. Plus, this year Commute Seattle is offering survey raffle prizes totaling $1,000!
9) What is the Commute Trip Reduction Law?
In 1991, the State of Washington adopted its Commute Trip Reduction (CTR) law. The law's intent is to reduce traffic congestion and air pollution by shifting drive-alone commutes to other modes. Today, more than 1,000 worksites take part in the CTR program statewide. One quarter of those sites are in Seattle. The program is well known nationally as an example of impactful Transportation Demand Management (TDM).
Seattle's CTR program is a partnership between the State, City, and Seattle employers. The business-oriented program provides education, events, communications, and data insights to support commuters, businesses, and the environment through transportation choices. As a result, the drive-alone rate has decreased. Over two-thirds of CTR-affected commuters choose transit, walking, carpooling, bicycling, or telecommuting.
10) What is a Transportation Management Program?
A Transportation Management Program (TMP) is a Master Use Permit requirement on private development to mitigate traffic congestion and parking impacts by reducing drive-alone automobile and motorcycle trips, otherwise known as single-occupant vehicle (SOV) trips. TMPs generally include two parts: 1) an SOV commute rate goal, and 2) a selection of required program elements that are designed to help the building achieve that SOV goal. Some TMPs have unique or parking-based goals that were established with their permit approval.