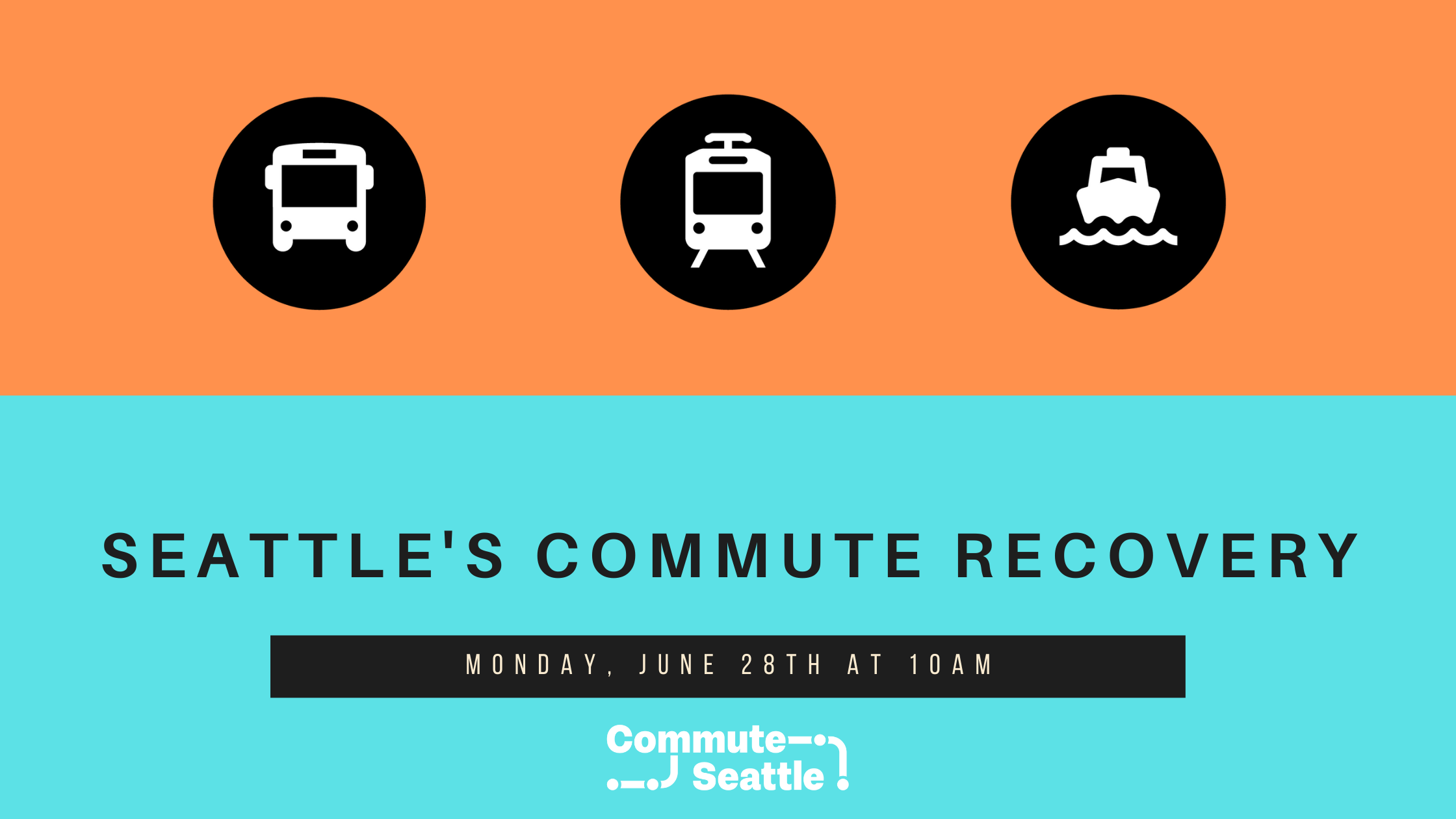 On Monday, June 28th, as Ride Transit Month comes to a close, Commute Seattle hosted Seattle's Commute Recovery Webinar for businesses to learn about encouraging active commuting as office occupancy slowly creeps back and many people start making more trips throughout the city. The recording is available below.
Our first guest speaker, Andrew Bata, is the head of The International Association of Public Transport (UITP). Andrew provided information from UITP's global study, Public Transport is COVID-Safe, and the impact of driving on our health and environment. We also received insight on how cities around the world have adapted to win back riders, including New York City's live updates on capacity while you wait to board.
Our second guest speaker, Camila Terceros, is the Manager for Transportation, Parking, and Commuting Services at Swedish Hospital. Camila was tasked with  managing travel options for essential workers during the pandemic and now as we recover. She spoke about having to transition to alternative transportation options when routes were suspended and how she is managing partnerships that supports non drive alone commutes. With strong support from leadership, she and Swedish have found success in prioritizing carpool/Vanpool parking, offering annual bike tune ups, improving their bike facilities, subsidizing transit passes, and more!
Commute Seattle went on to provide strategies and communication tools that are useful whether you are developing a commute program with leadership or communicating directly with employees:
Consider your organization's and Washington State's sustainability goals
Move to daily parking, increase parking rates, and prioritize parking for carpool/vanpool
Leverage the fresh start effect in your communications; highlight a new beginning as the state reopens
Include ridership data and online resources for transit updates
Schedule a free consultation with Commute Seattle to discuss your specific transportation needs!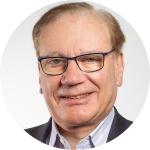 Andrew is the Head of UITP North America. UITP is internationally recognized for its work in advancing the development of critical transportation policies. Prior to his current position, Andrew graduated from Northwestern University with an MSc. in Transportation Engineering. Through his passion, Andrew would serve as the Senior Director of Service Planning at MTA New York City Transit before becoming its Chief Officer, Strategic Improvements and Best Practice in the Office of the President.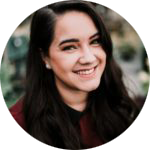 Camila is currently the Manager for Transportation, Parking and Commuting Services at Swedish Hospital in Seattle. Camila graduated as a General Surgeon in Mexico and expanded her passion for Healthcare Administration after moving to the U.S. Managing non-clinical logistics and daily operations was and still is critical during the beginning of pandemic through recovering times. Our caregivers need to feel supported while taking care of our community. Camila's main goal is to ensure Swedish caregivers and affiliate's commuting is supported every day before, during, and after their shifts.