No matter how many times we go through it, the transition from summer to winter always comes with unpleasant moments in the PNW. In what feels like moments, we go from 10pm sunsets and golden August sunshine to weeks of nonstop rain and just a few hours of daylight.  As tempting as it can be to close the curtains and hibernate for the next five months or so, our responsibilities, jobs, relationships and mental health require that we keep moving. What's the best way to do that? Walking and rolling, of course!
This November, Commute Seattle hosted our annual Light Up Your Trip event to celebrate wintertime active commutes. We partnered with SDOT, Cascade Bicycle Club, and Spin to provide lights and reflective gear, as well as free breakfast tacos, coffee and pastries!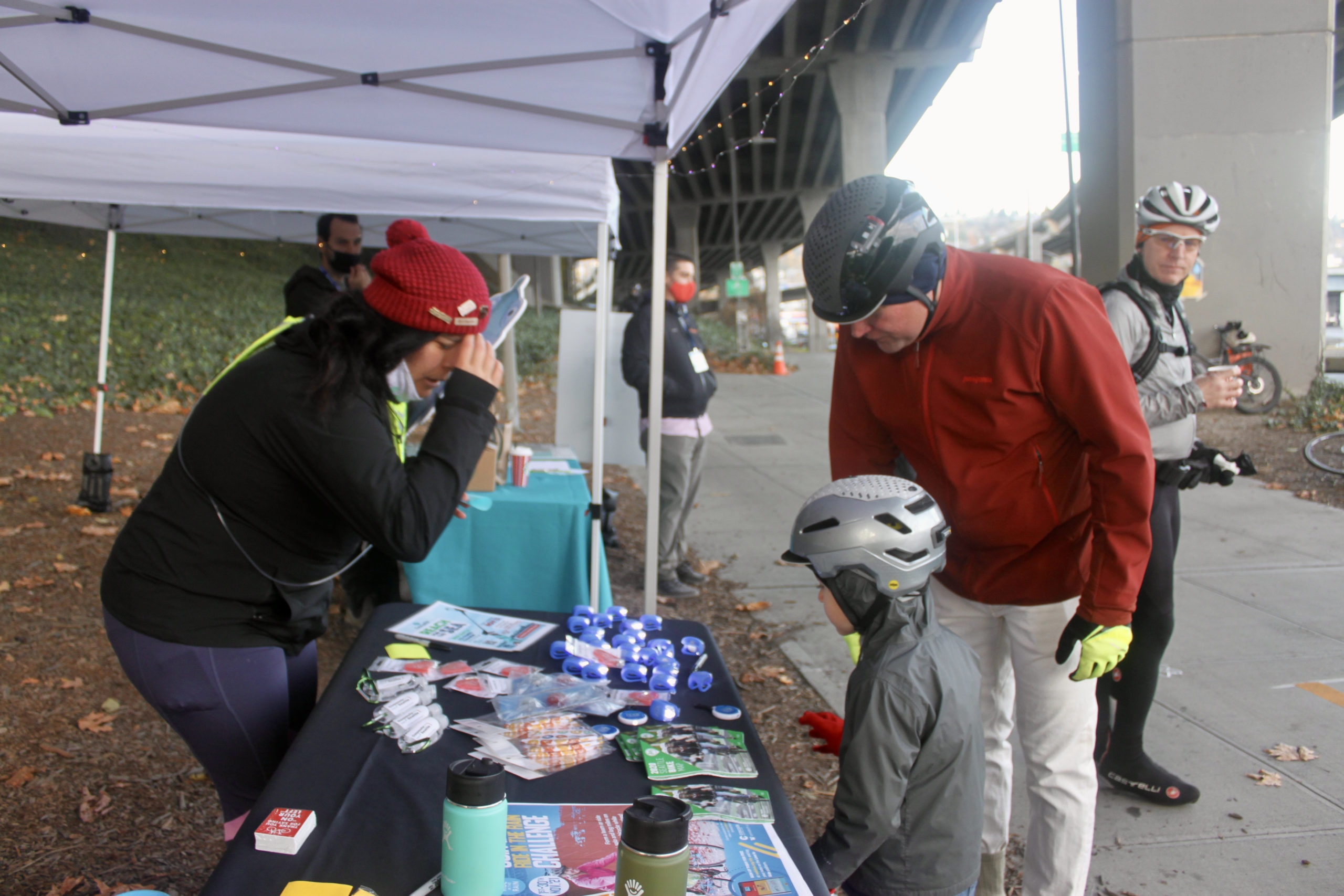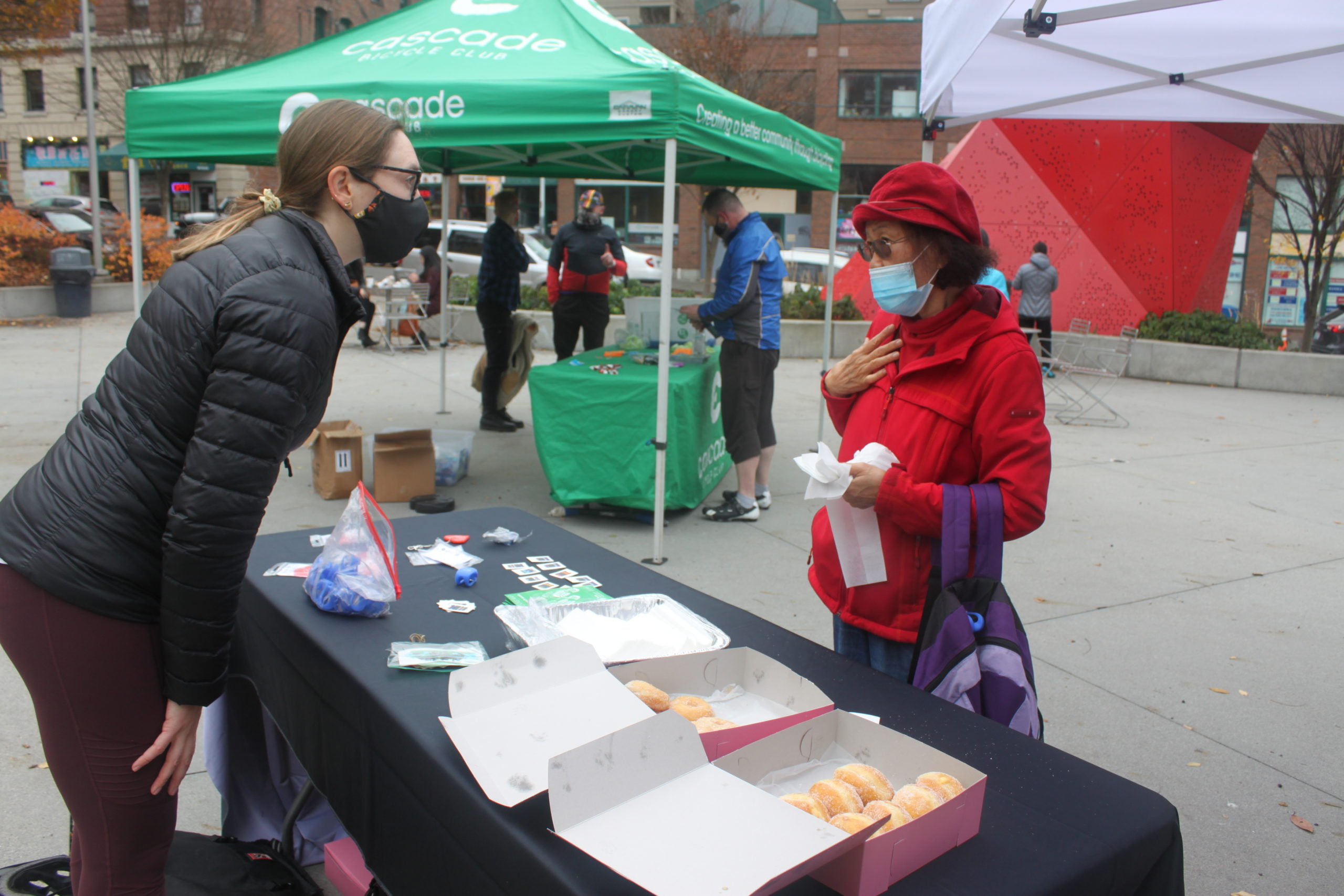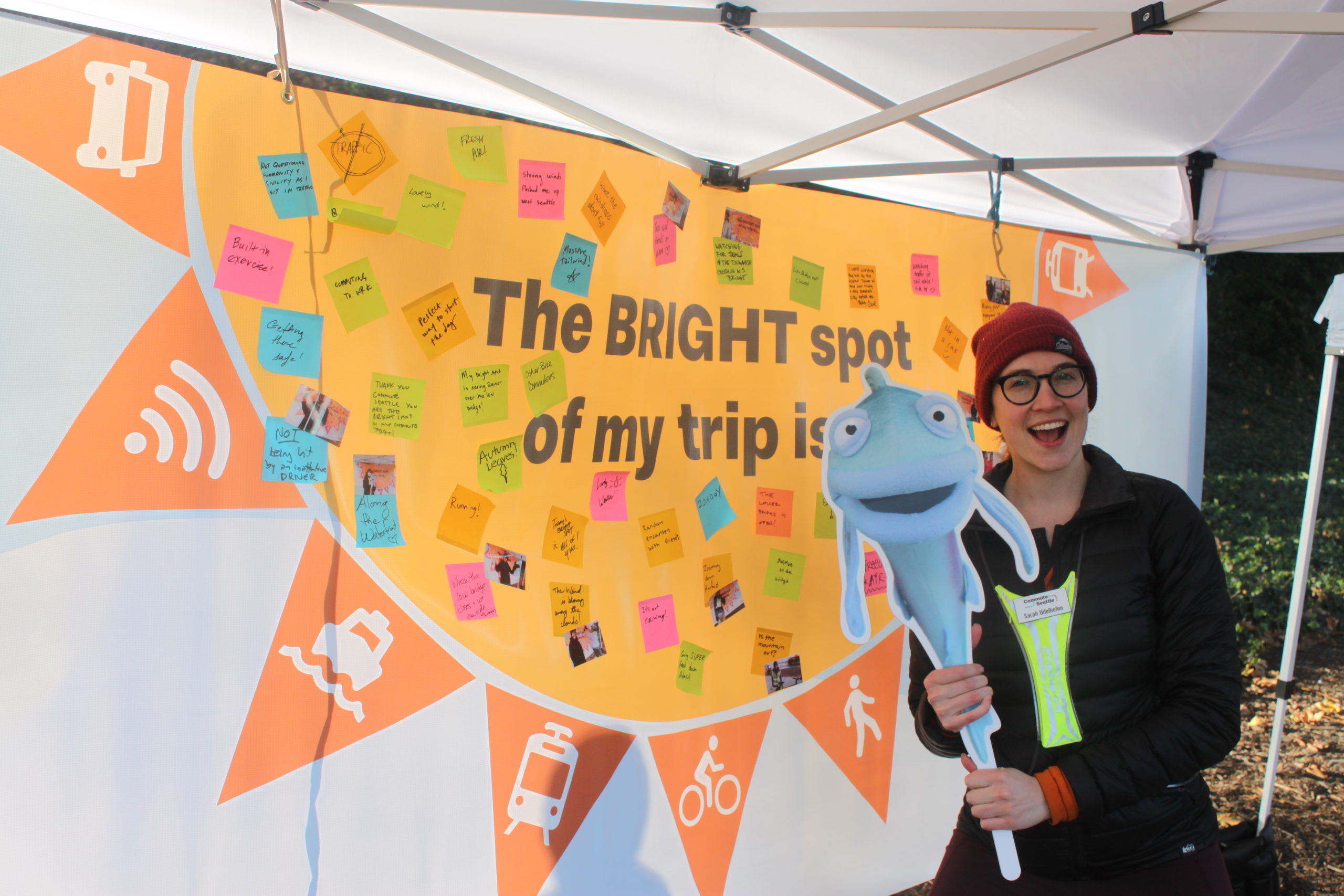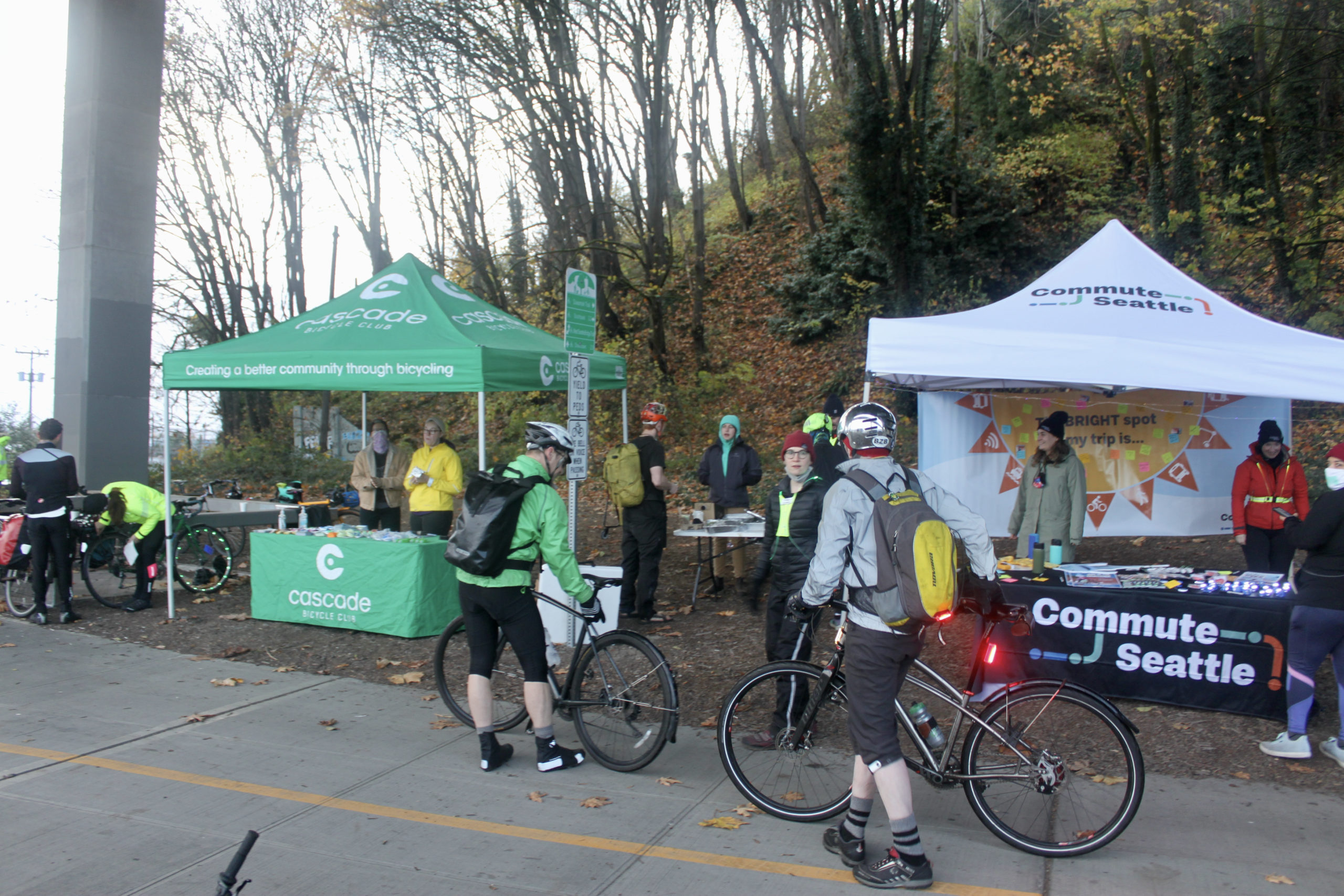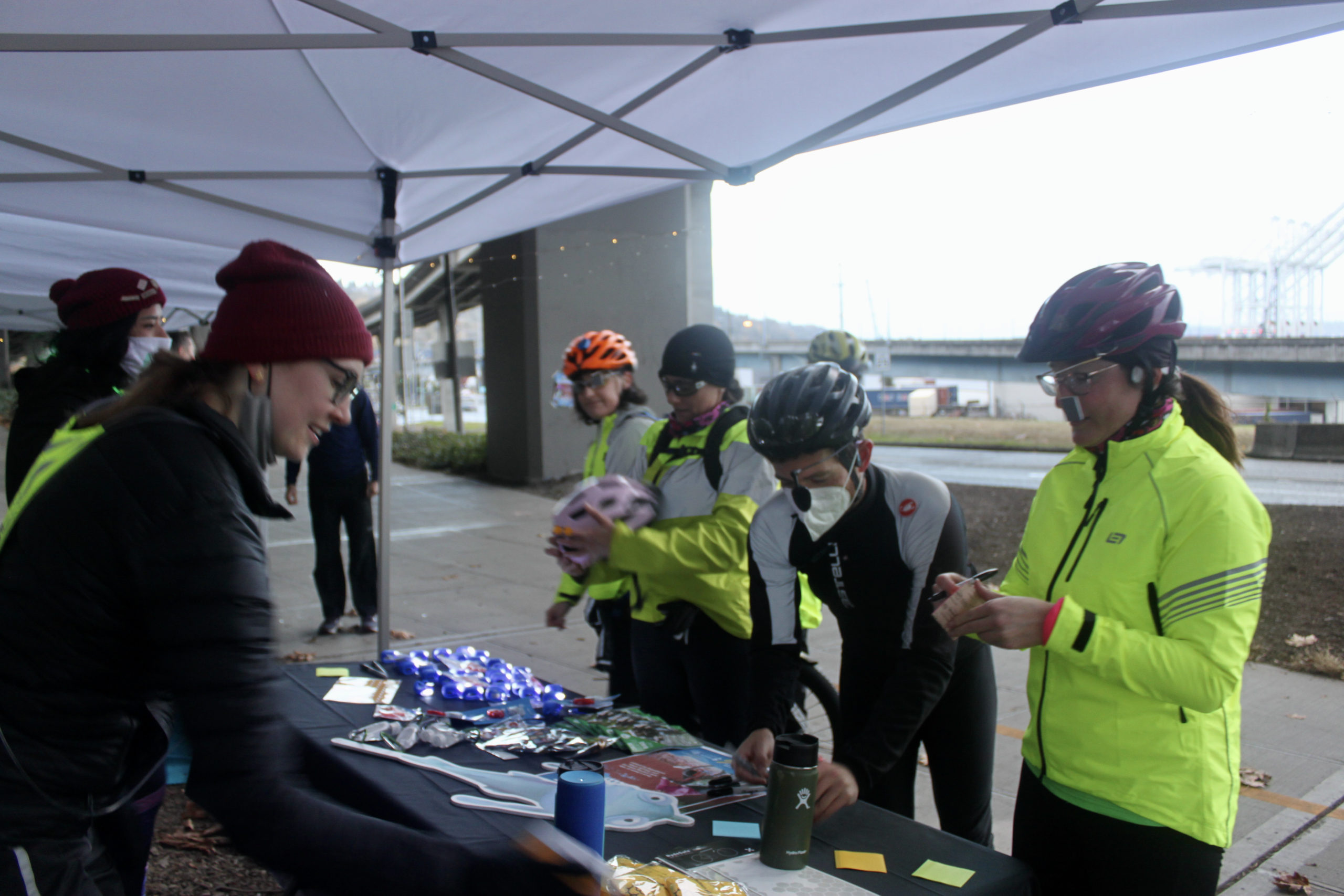 Then, on Saturday November 13th, we celebrated active trips in Chinatown/International District at Hing Hay Park. We enjoyed meeting many community members who stopped by on their way through the neighborhood.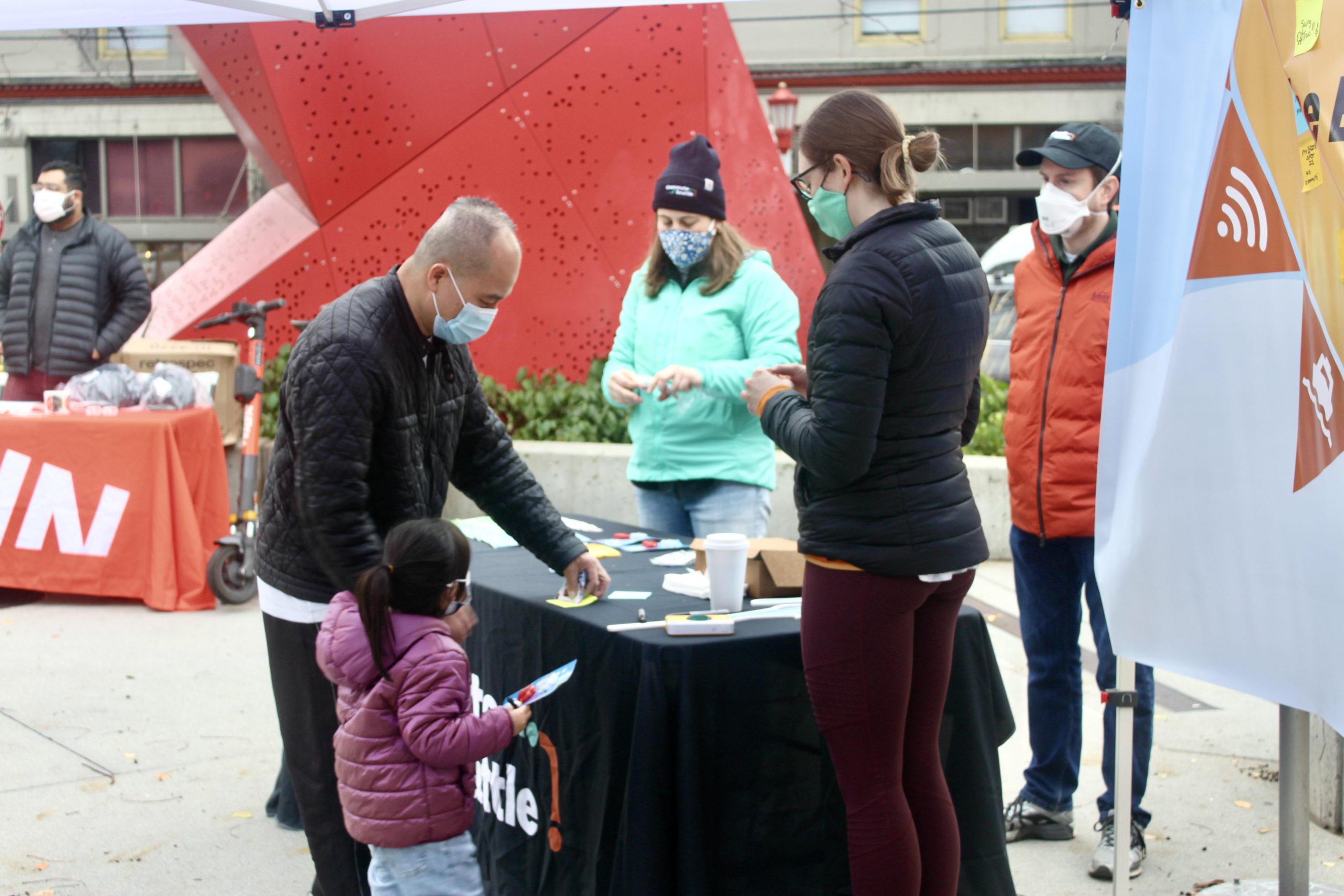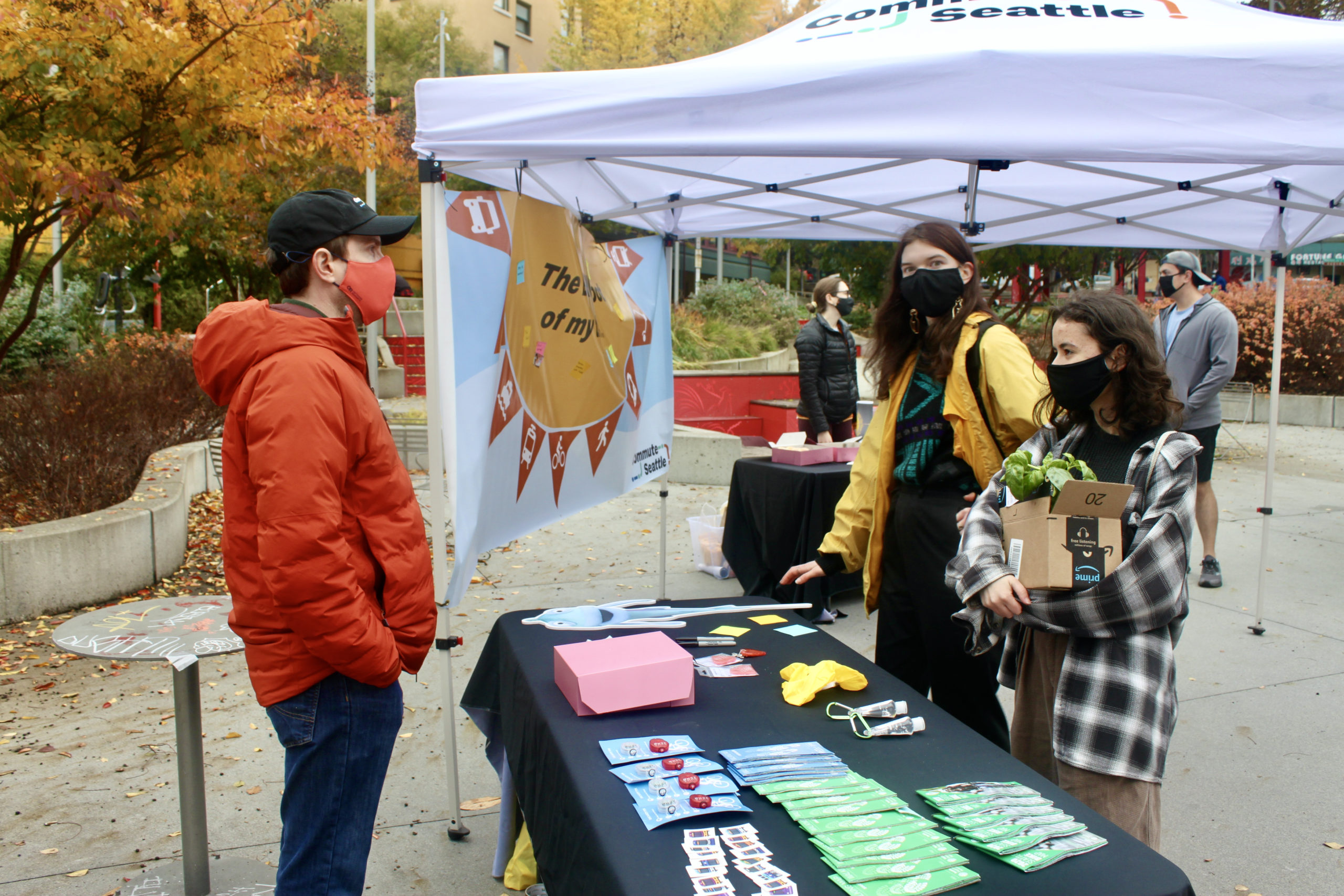 At both events, we asked community members to tell us about the "bright spot" of their trip, and we got some great responses. Even through the dark months, active travel can bring convenience and joy!
The bright spot of my trip is…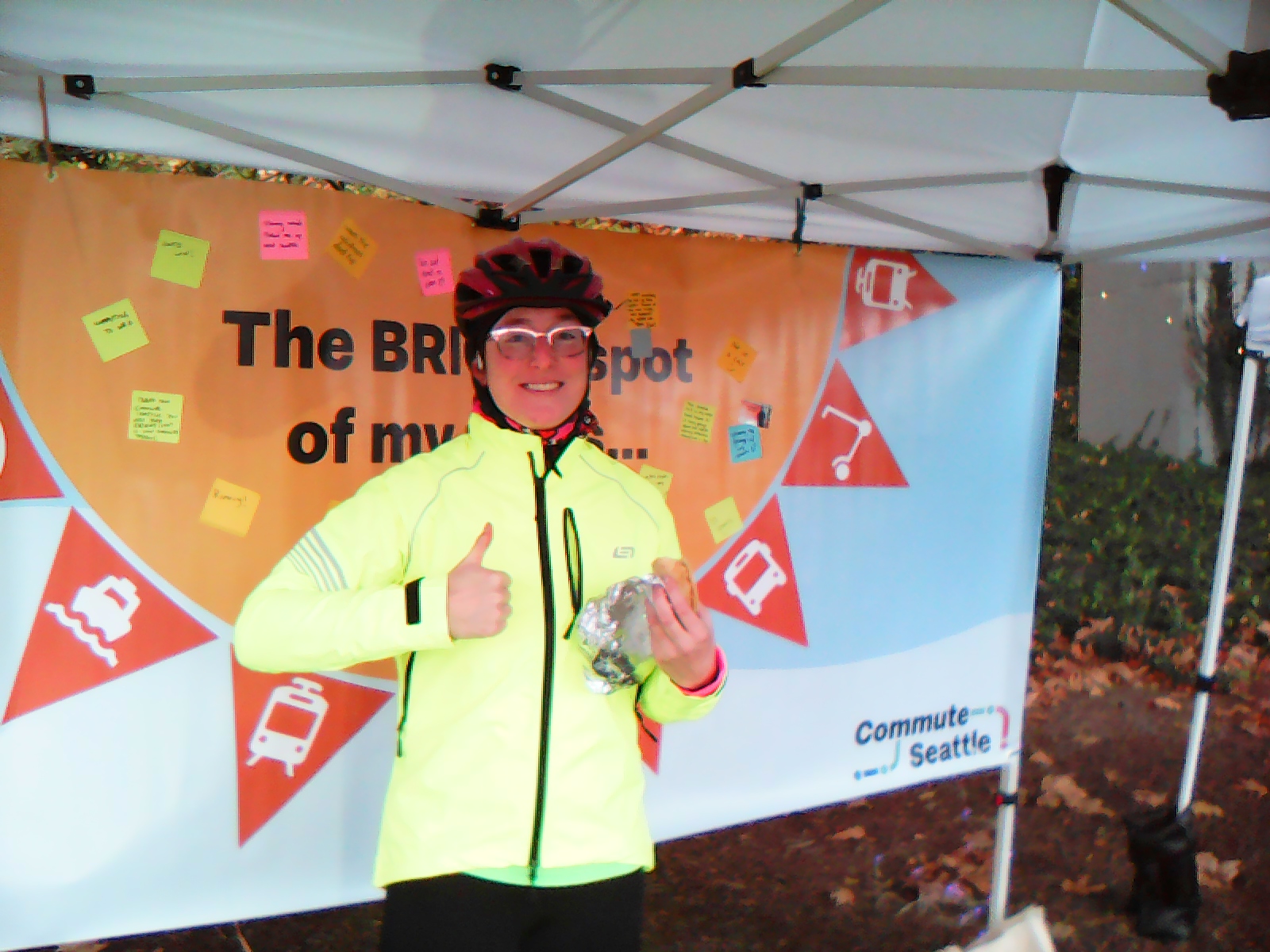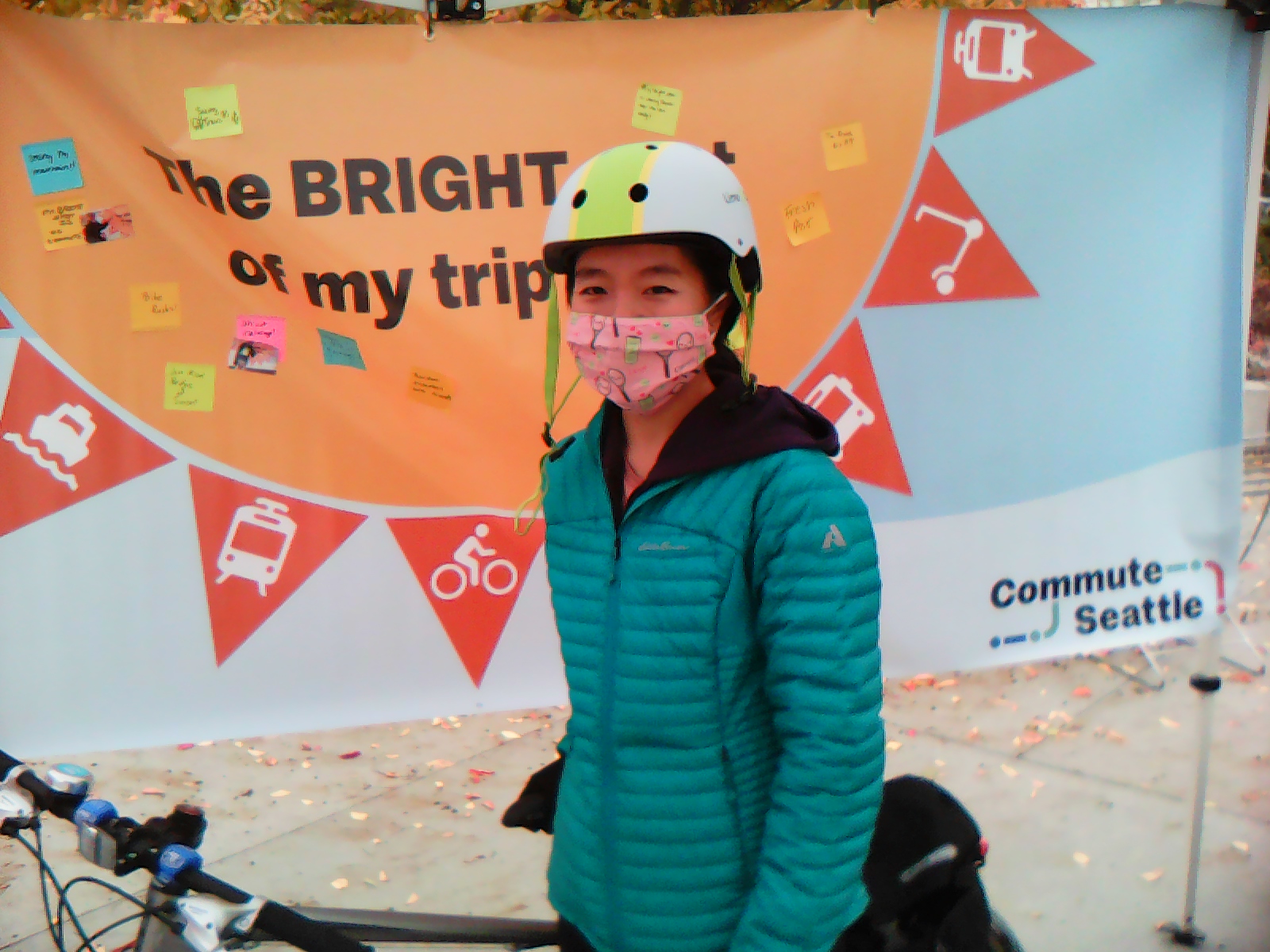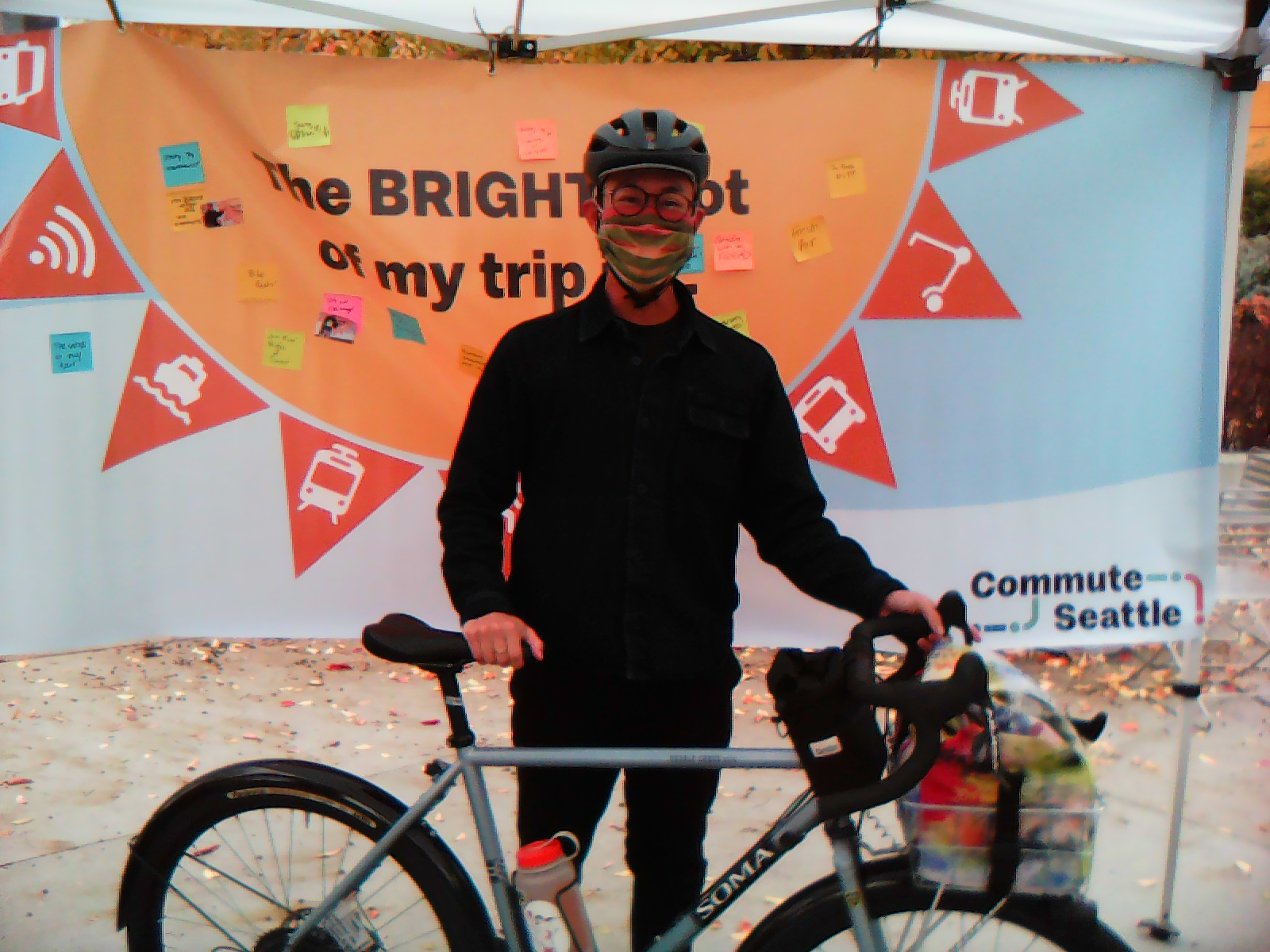 …tacos and friends on bikes!
…Jose Rizal bridge at sunset!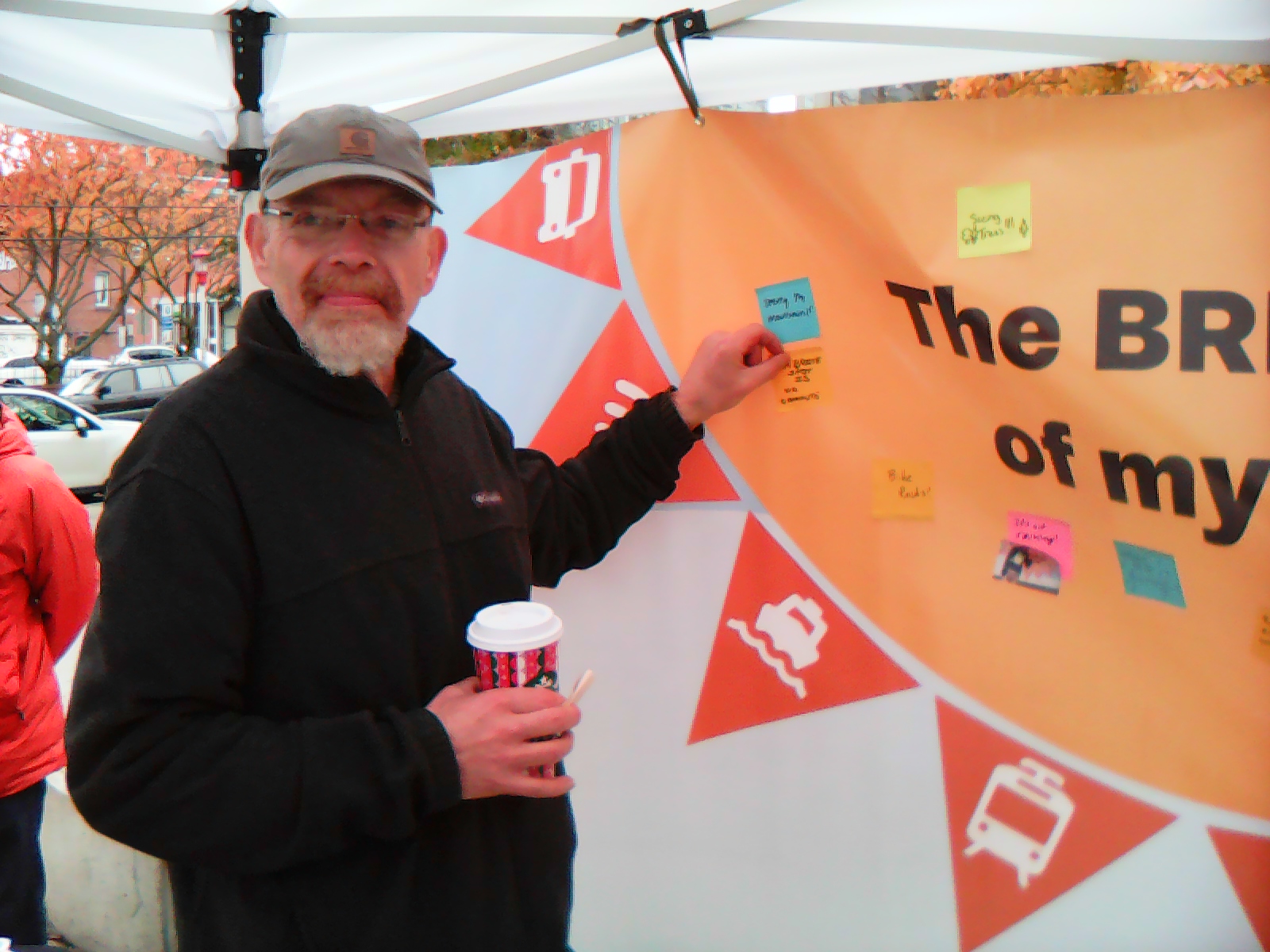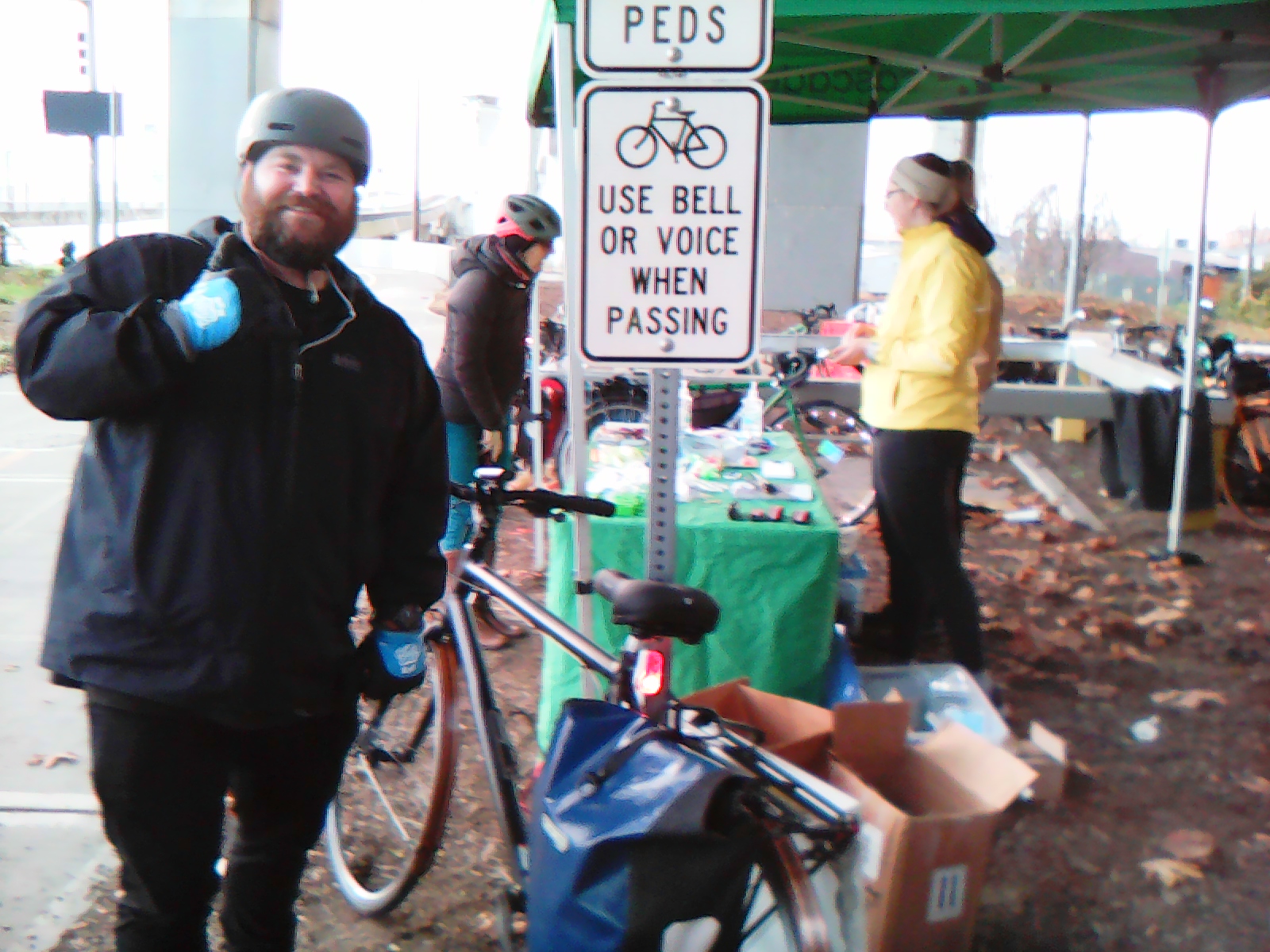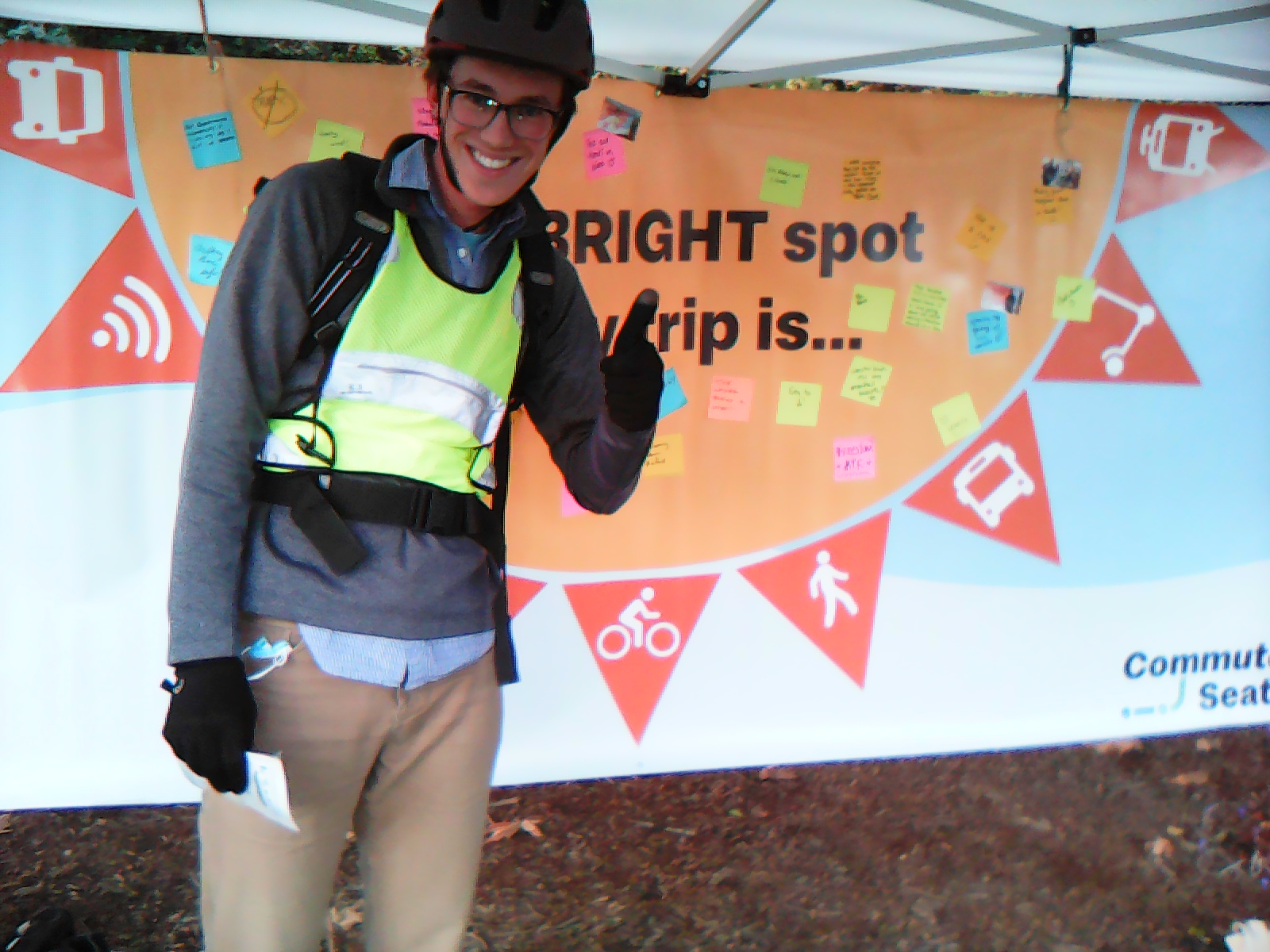 ..riding past everyone stuck in traffic!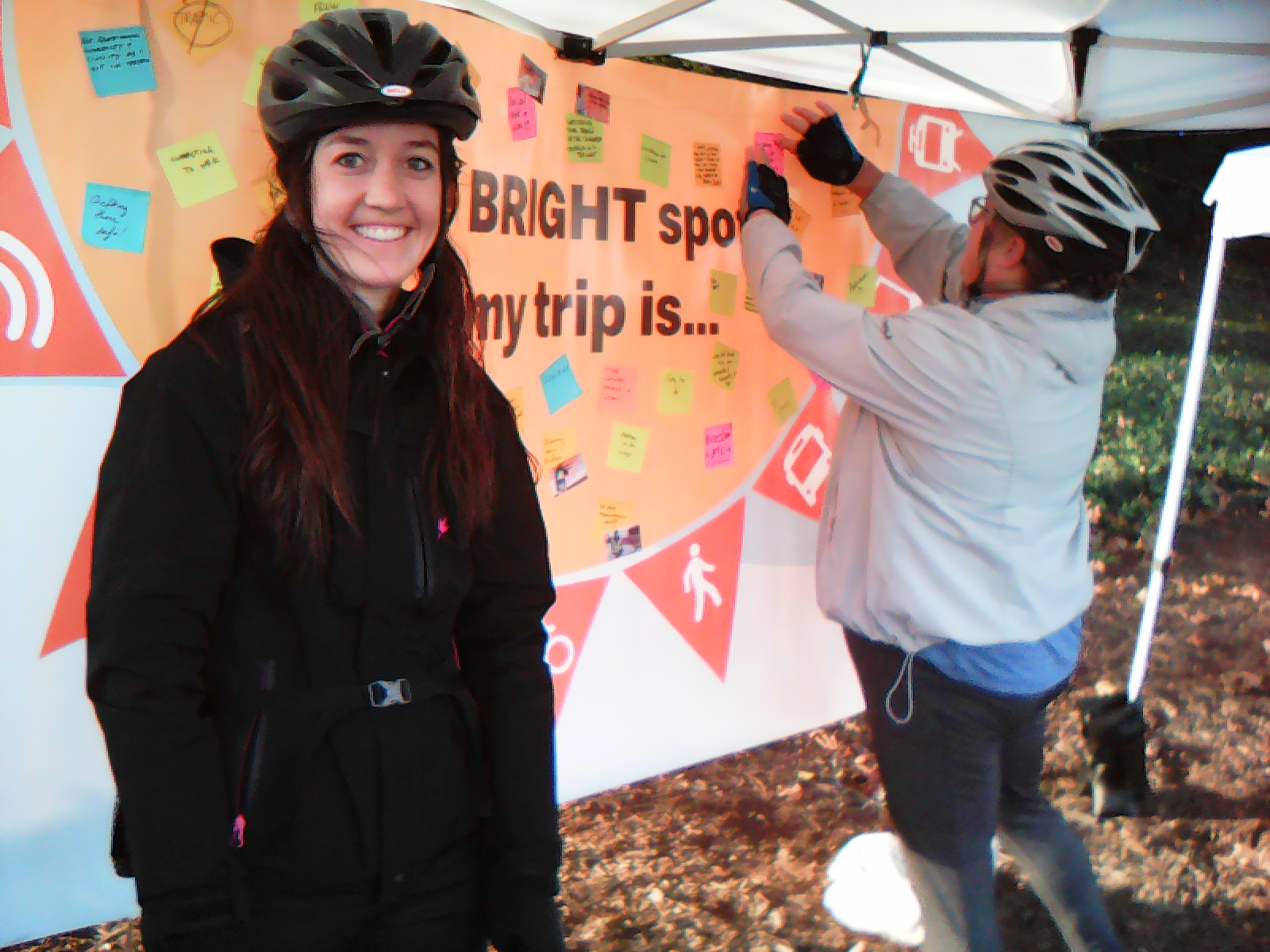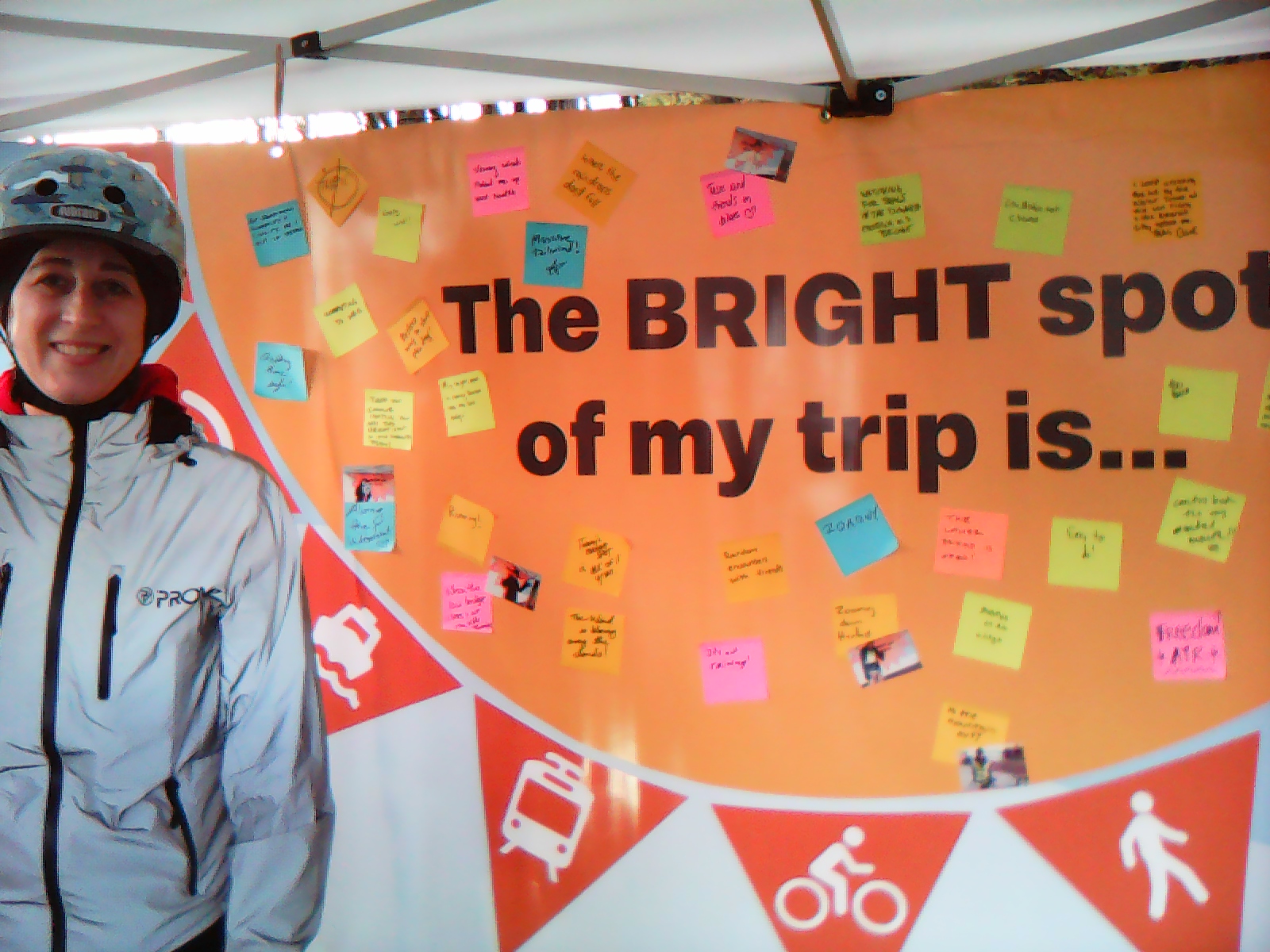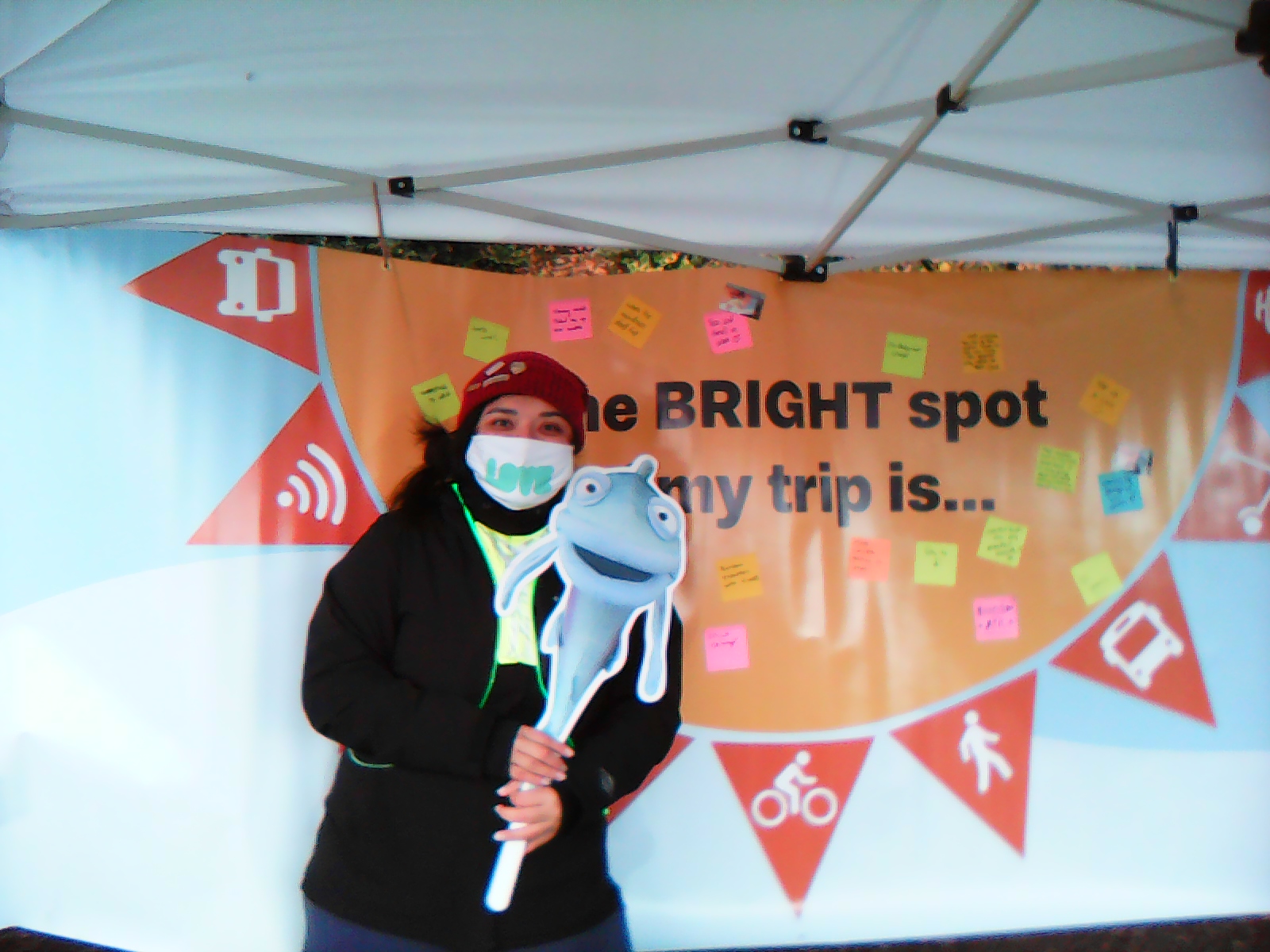 …the wind is blowing away the clouds!
…watching for seals in the Duwamish river!
…riding along the waterfront!
We appreciate everyone who stopped by, and can't wait to see you all walking and rolling this winter!