With all the transportation improvements that have been going on in Seattle, properties and buildings now have more resources than ever to make their buildings as accessible as possible. Our third annual Transportation Management Program (TMP) Seminar covered exactly that; how to leverage these transportation improvements and what they can expect in the next few months from upcoming transportation impacts in Seattle.
Nathan Torgelson, Director of the Seattle Department of Construction and Inspections (SDCI), kicked off the event with insights into the new building EV requirements, standards for bike parking, and updates on TMP requirements.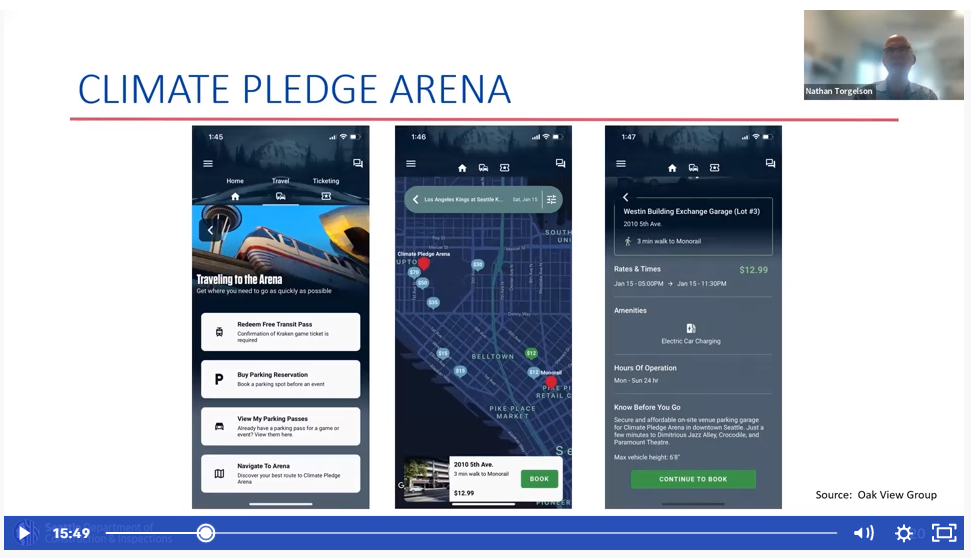 Commute Seattle demonstrated how property managers and building owners benefited from working with us based on the specific challenges brought on since the pandemic. Commute Seattle emphasized the upcoming transportation changes, Link light rail extensions, and the need to serve people who do not – and cannot – drive, so they rely on public transportation.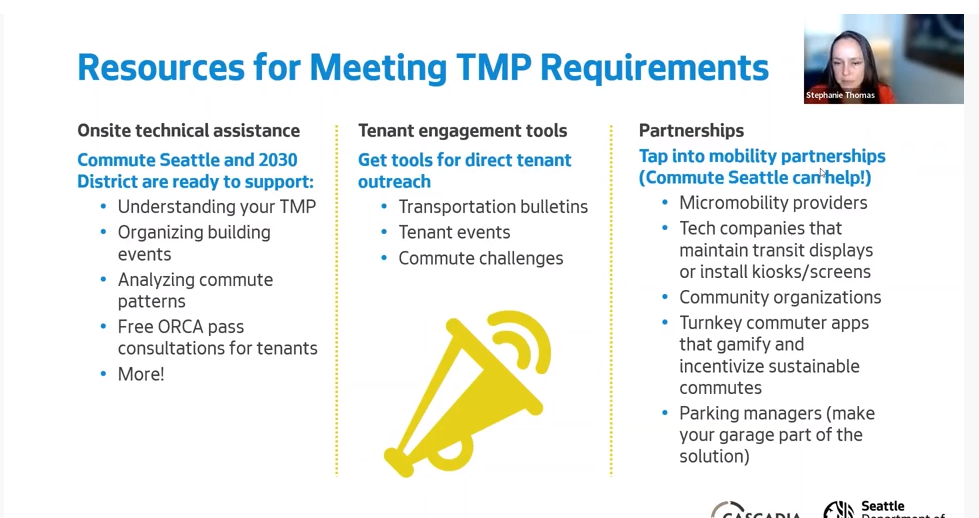 Next, Stephanie Thomas, Cascadia Consulting's Vice President, talked about the challenges that buildings and BTCs face to meet the TMP requirements, followed by a set of resources and strategies to meet these requirements.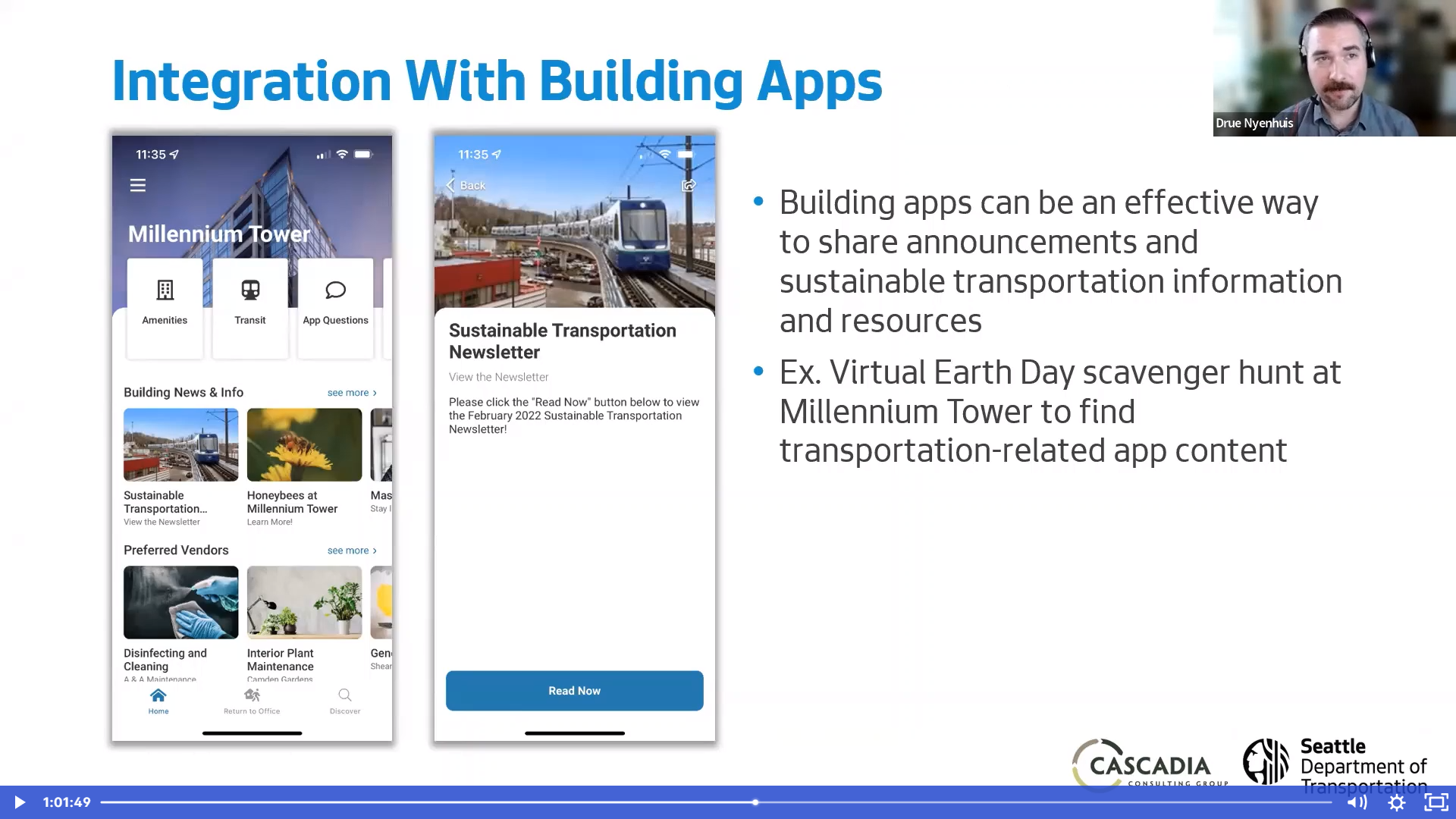 Kelly Rula, Director of Policy and Partnerships, Urban Freight Lab shared with us their work in supply chain management and urban freight management. The research findings from Urban Freight Lab showed us how efficient urban goods delivery can help reduce congestion through their cordon study, curb occupancy study and much more.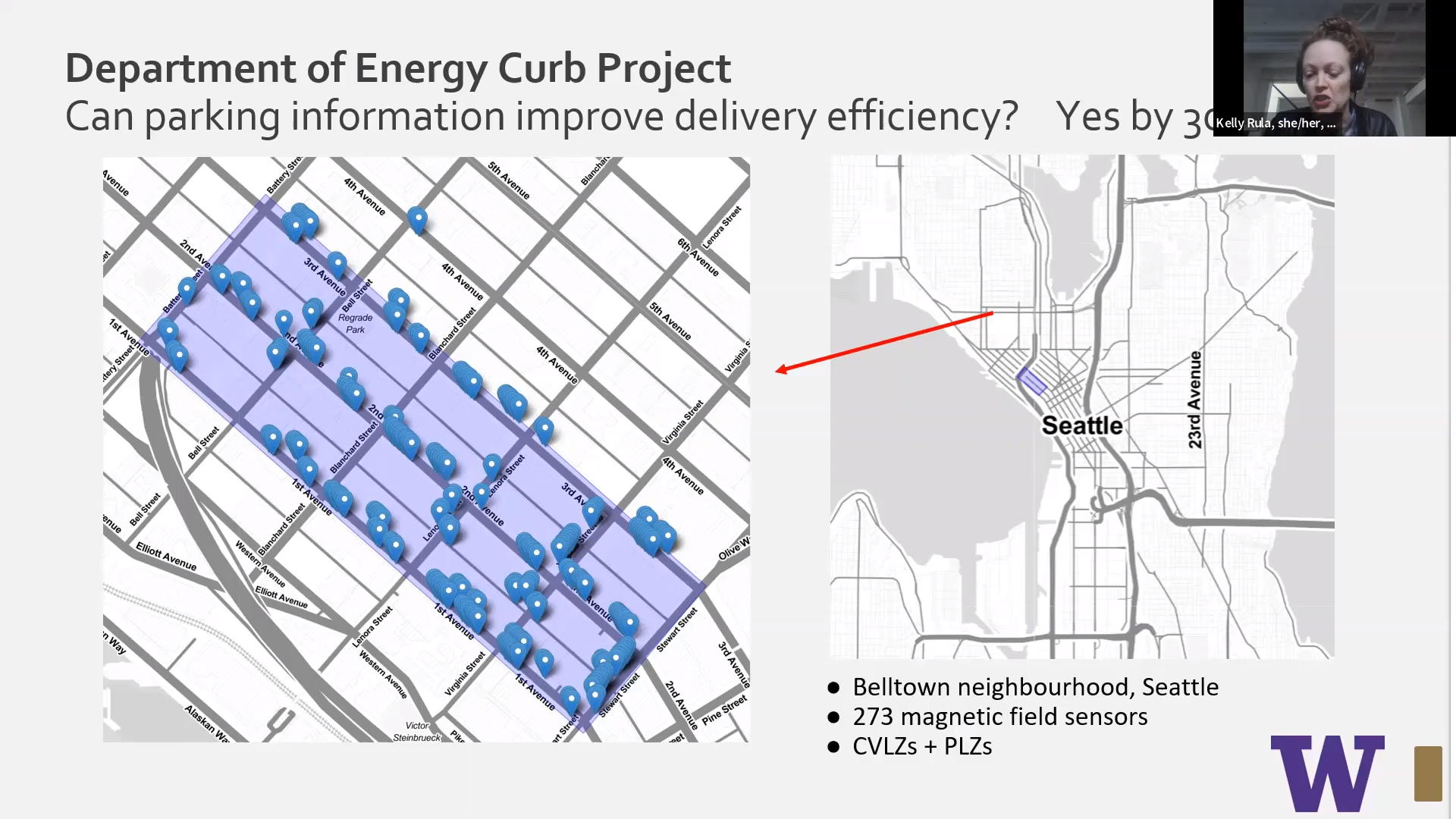 Last, but certainly not least, Daniel Poppe, Seattle 2030 District's Executive Director, gave us a glimpse of their energy reduction goals within their case studies. Daniel discussed this year's energy design competition and their partnership with SDOT and Commute Seattle to reduce SOV trips of member buildings.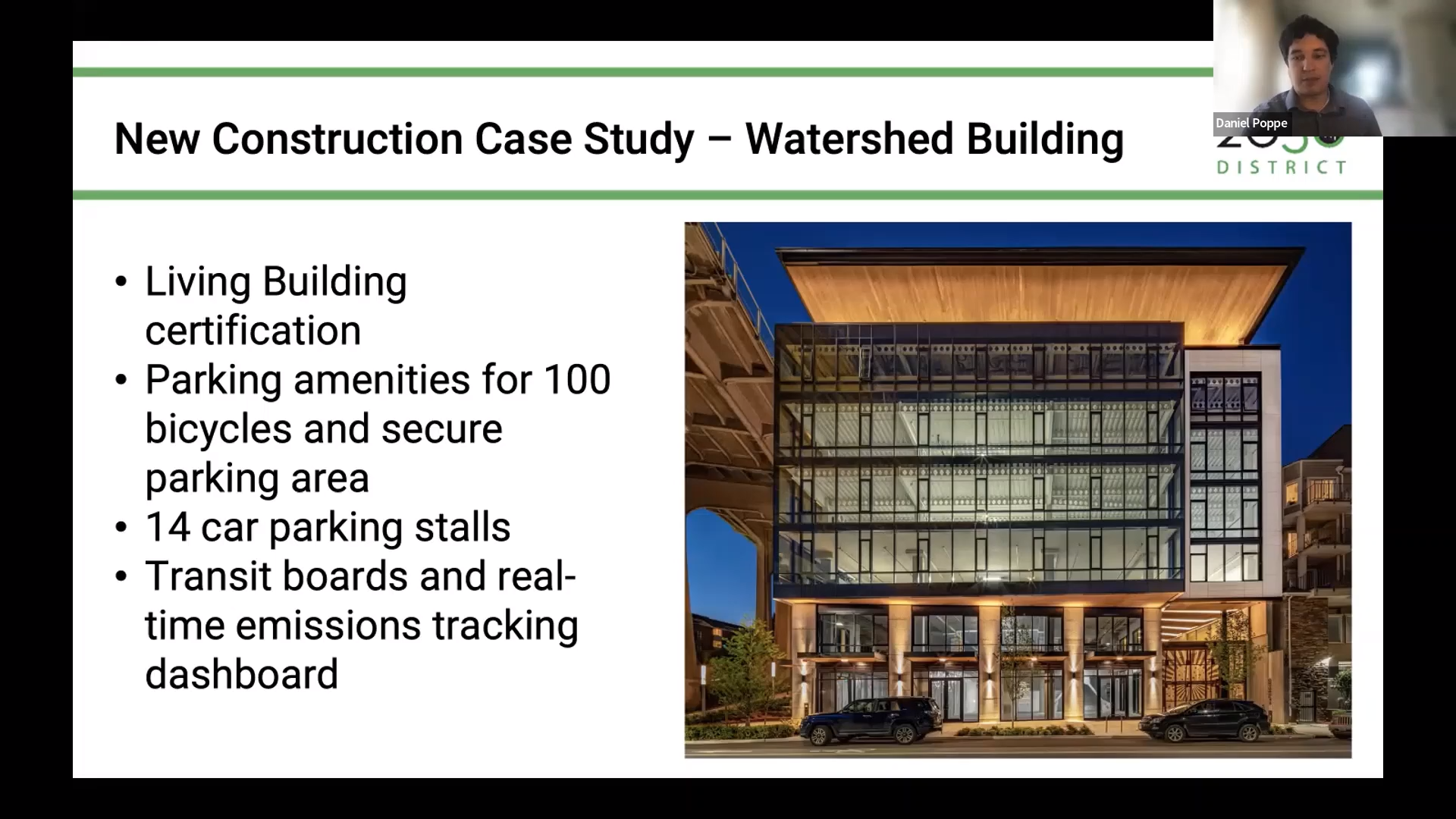 Quick links:
Check out Cascadia Consulting's new pilot program with PAVE, as Drue Nyenhuis explains about effective tenant outreach and engagement methods.
As commercial delivery spaces become extremely competitive, take a look at the numerous opportunities presented by Urban Freight Lab here to effectively utilize alleys, parking spaces, and garages, for a sustainable approach.
With a robust transportation options program, we learned why Climate Pledge Arena is one of the best TMP buildings around.
If you are a property manager who's looking for resources to improve transportation amenities and need support navigating through your TMP requirement, reach out to Commute Seattle for a free consultation.