Commute Seattle is prioritizing the commutes of essential workers during the pandemic. We recognize that your options to commute to your worksite may look completely different and we are here to encourage safe and sustainable commutes. Below are current promotions and resources that you can provide to your staff as they travel through the pandemic.
CDC's How to Protect Yourself on Public Transportation 
The U.S. Centers for Disease Control and Prevention suggests traveling during non-peak hours, avoiding crowded spots in stations and stops, and skipping rows between seats when possible.
Additionally, the CDC has laid out a list of general guidelines for every transportation option.
On a local level, our transportation partners King County Metro, Sound Transit, Community Transit, and Pierce Transit are committed to keeping riders safe.
We recommend those commuting sign up for Transit Alerts from King County Metro for updates on specific routes. These alerts can be received via text or email.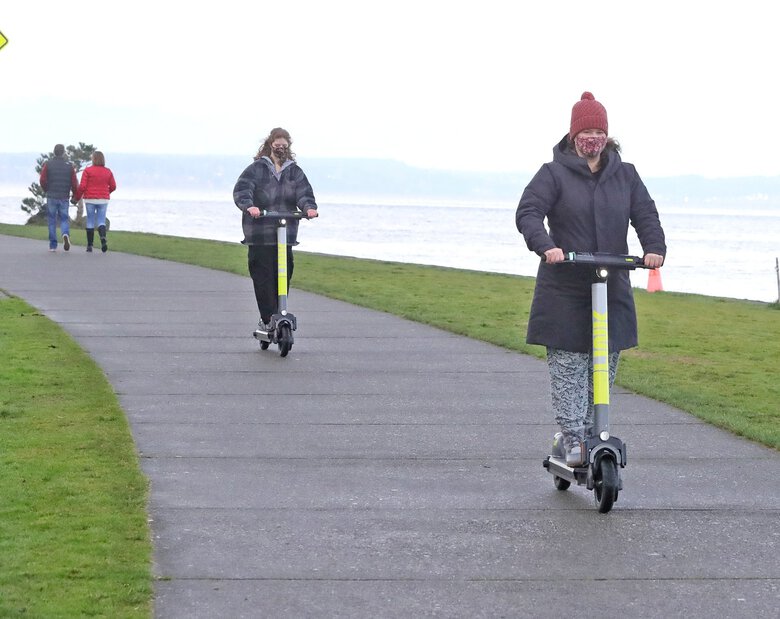 Free Scooter Rides For Essential Workers
Scooter-share launched in Seattle last year. While scooters do not work for every type of trip or commute, they can provide a first-mile/last-mile solution. Essential workers can try scooter-share for free. Learn how to claim your credit below.
Are you a healthcare worker? You may qualify for five (5) free 30-minute rides each day through Spin's Everyday Heroes program. Apply here
Free 30 Minute Rides to workers in health care, public safety, public transit, janitorial, delivery service, and other essential workers
$50 in credit to those working in healthcare, education, public transit, custodial service, and food service in Seattle
2 Months of Free Vanpool
King County Metro is offering West Seattle commuters 2 months of free Vanpool. Vanpool is an excellent option for essential workers because they can ride with their trusted commuter family. Vanpools have access to West Seattle's Low-Bridge and are subsidized through the ORCA Business Passport Program. 
Find out more:
Your organization may be somewhere in between
Not all organizations may be eligible for the options above. Commute Seattle is here to better understand your organization's needs.
Reach out to a specialist for a customized consultation.
We are continuing to update this page with promotions and resources throughout the pandemic.