Black History Month is an annual celebration of achievements by African Americans as well as a time for recognizing their central role in U.S. history and current events.
Over the last year, a huge portion of the working world has shifted to performing their jobs remotely. Countless advancements in technology have made this possible throughout history, including the work of renowned Dr. Shirley Jackson, who paved the way for progress in telecommuting and remote work.
In the 1970s, her experiments with theoretical physics led to numerous developments in the telecommunication space including the touch-tone telephone, the portable fax, caller ID, call waiting, and the fiber-optic cable.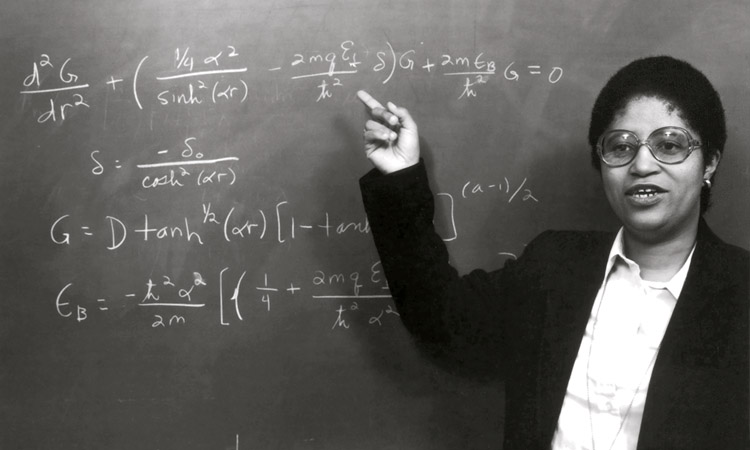 Dr Jackson is a theoretical physicist who has had a distinguished career that includes senior leadership positions in academia, government, industry, and research. She is currently the eighteenth president of Rensselaer Polytechnic Institute; she is also the first Black woman to have earned a doctorate at the Massachusetts Institute of Technology (MIT), the second black woman in the US to earn a doctorate in physics, and has many more honors and accolades.
We are grateful to her work that set the foundation for remote work, but we're also looking for ways to get out in the community and support local, wave to others from 6 feet away, and get some exercise!
Here are some great local opportunities to celebrate Black History Month with a transportation spin.
Peace Peloton began with a bike ride demonstration in support of social and economic equity for people of color – in particular, Black people. From there, the effort grew into a means to support and invest in Black livelihoods, communities, and Black-owned businesses and enterprises through organized bicycle rides, community development events, and sustainable economic enrichment programs.
Stop by the Makers' Market – this bimonthly market providing a shopper-friendly environment for Black artisans, and crafts persons to present their creations.
Third Wednesday of every month: Tougo Coffee at Yesler Terrace, 3-7pm
Third Saturday of every month: Columbia City (on 37th Ave S between South Hudson and South Ferdinand), 3-7pm
North Star Cycling is a bicycle club for Black, Indigenous, and People of Color in the Seattle area.
They are in need of gear to support their riders and their mission to diversify the sport of cycling. Consider donating any of the following items:
Complete Road Bikes, Gravel Bikes, Cyclocross Bikes
Usable Road Wheels
Road bike frames, Cyclocross frames
Road Components/Group Sets/Pedals
Good condition road tires/tubes
Donations to Northstar can be dropped off at the Bike Works warehouse (3715 S Hudson St Suite #111 (lower level, behind the building), Monday – Saturday, 11 AM – 5 PM, between February 15 – March 26. Please label your Northstar donations to ensure they go to the right place.