West Seattle Bike Month Events
Thursday, May 19th – Bikes, BBQ, and Brews
Where? Jones BBQ at 4417 Fauntleroy Way SW, Seattle, WA 98126
Join Peace Peloton, West Seattle Brewing, and Jone's BBQ this Thursday from 4-8pm. Proceeds from the event benefit Peace Peloton's mission. While this event happens every third Thursday of the month, you can win a Bike Works Bike or a Peace Peloton Kit by showing up and joining the raffle. Meet your West Seattle neighbors, eat some BBQ, and have some brews.
Friday, May 20th – Bike Everywhere Day with West Seattle Bike Connections, Bike Works, and Westside Bikes
Where? On West Seattle Low Bridge
Pass through the West Seattle Low Bridge on Friday morning and there will be giveaways, free bike checks, and a selfie station with Sal the Salmon!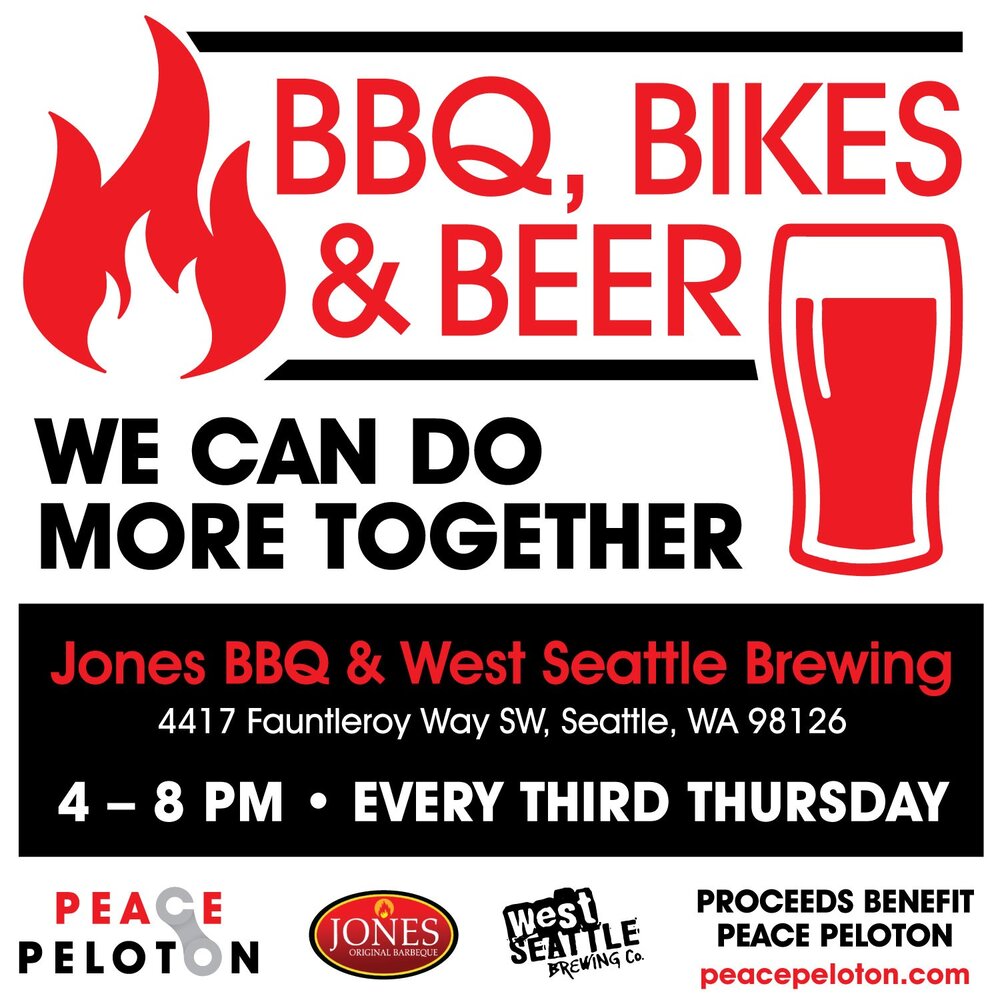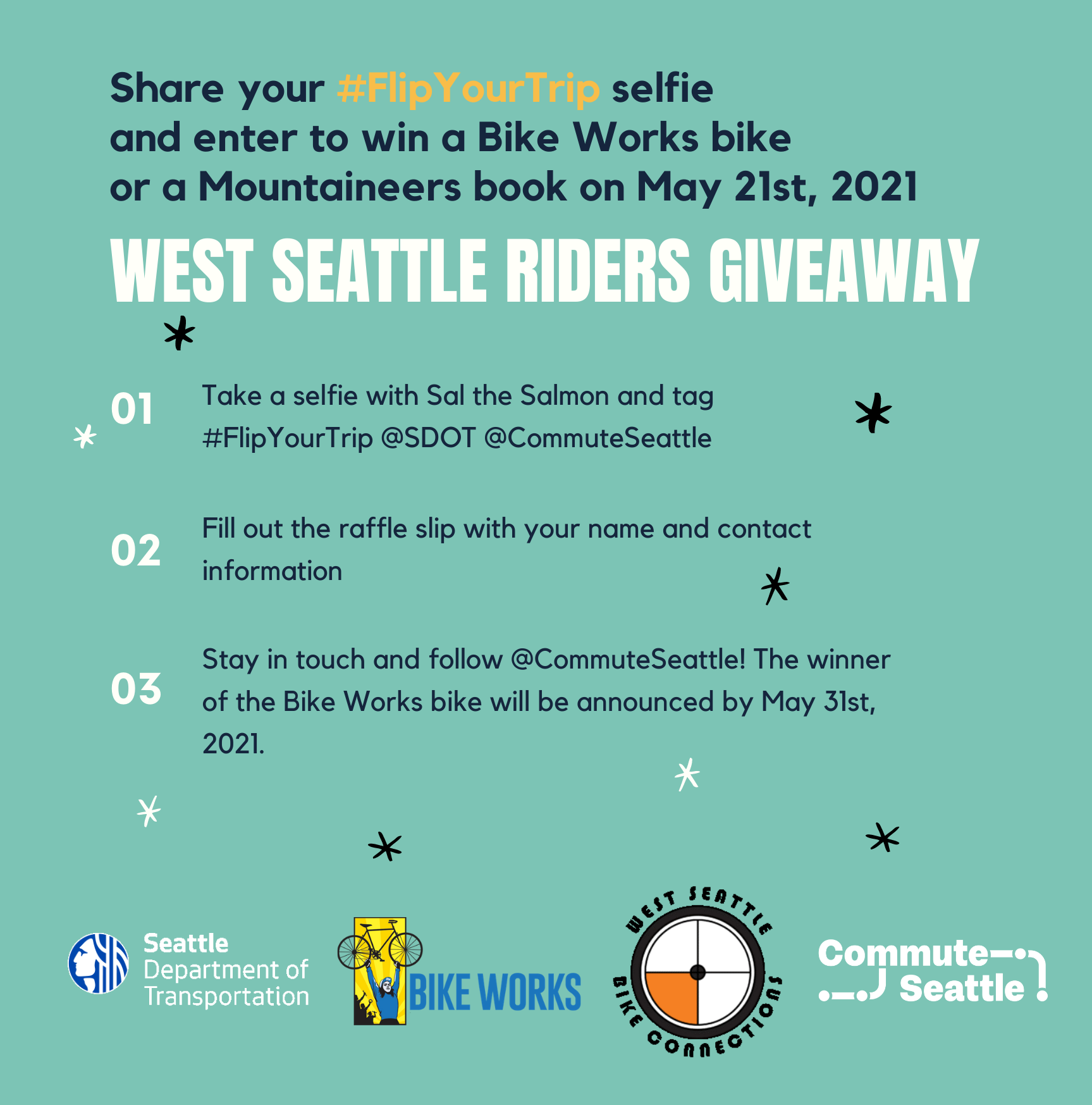 Are you new to biking?
If you are new to biking or would like to encourage others to bike Commute Seattle is here to help!
Planning your Route
There isn't much opportunity to check your GPS when you are focused on the road. Planning a route ahead of time is an excellent way to ease anxiety while on your bike. The headache of trying something new will be relieved when finding parking is a breeze. The City of Seattle prints complimentary bike maps and they will be available at the events listed above.
Check out this video of route planning from Bikes Make Life Better:
Finding a Bike
Finding a bike has been more of a challenge during the pandemic. Try looking at places like Bike Works and Recycled Cycles for great prices on used bikes and gear.
Watch the video below to see which bike type will suit your needs:
Enlist a Bike Pal
Have you wanted to see what it would be like to bike commute to your workplace or go for a leisurely ride around your neighborhood? Grab a neighbor, co-worker, or friend for an easy to social distance activity. You may discover your community in a completely new way!
West Seattle Bike Connections offers a Bike Buddy Matching Program for new riders to try biking with a seasoned rider. Email WestSeattleBridge@seattle.gov to learn more.
Advocate
Join your neighbors to make your streets safe for people walking, biking, and rolling! Duwamish Valley Safe Streets is a part of the Seattle Neighborhood Greenways. 
Those Stay Healthy Streets during the pandemic are the result of community members and the city working together. Attend a Seattle Neighborhood Greenway meetup in your community and be a part of creating safer streets for all.