The results are in and Seattle employers really moved the needle during the three-week viaduct closure. Ten employers joined our Move the Needle Challenge in January pledging to educate and encourage employees to make smart commute choices such as telework, flexible scheduling, active commutes and taking transit. Participating businesses agreed to survey employees to help determine how commuters changed their behavior during the closure. 
The challenge was very successful in helping commuters reduce overall drive-alone trips to and from downtown Seattle! We saw overall drive-alone rates drop and efficient commute choices such as biking, walking, and teleworking increase. Participants reported:
Drive-Alone Rates decreased by 40.6%

Teleworking increased by 136.7%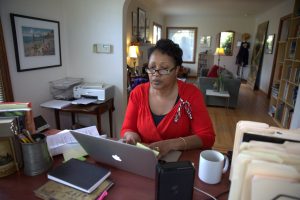 The incredible numbers from participating businesses prove that commuters are willing to try new options. We hope that employers will continue to offer teleworking as an option. Employees surveyed stated they would continue to try out teleworking and certain transit options that were new to them during the three-week viaduct closure.
The tunnel may be open, but the Seattle Squeeze will continue over the next five years. Are your employees prepared for these changes? Contact us today for a free consultation to discuss the impacts to your business and employees.
Learn more about the Seattle Squeeze. 
Participating Seattle employers included Amazon, The Bill & Melinda Gates Foundation, Nordstrom, Expedia Group, JPMorgan Chase, Chateau Ste Michelle, Airbnb, PATH, Grange Insurance Association, and Rad Power Bikes.