Overview: TDM strategies have been implemented by cities from London to Bellevue to Seattle and by companies large and small. Some basics to a successful company TDM program include parking management – either by providing extra incentives for those who do not drive a single-occupancy car, or by switching from monthly parking to weekly or daily rates, promoting carpooling or transit use to your employees, providing proper facilities for employees who want to walk, run, or bike to work, and providing flexible scheduling or teleworking opportunities if appropriate.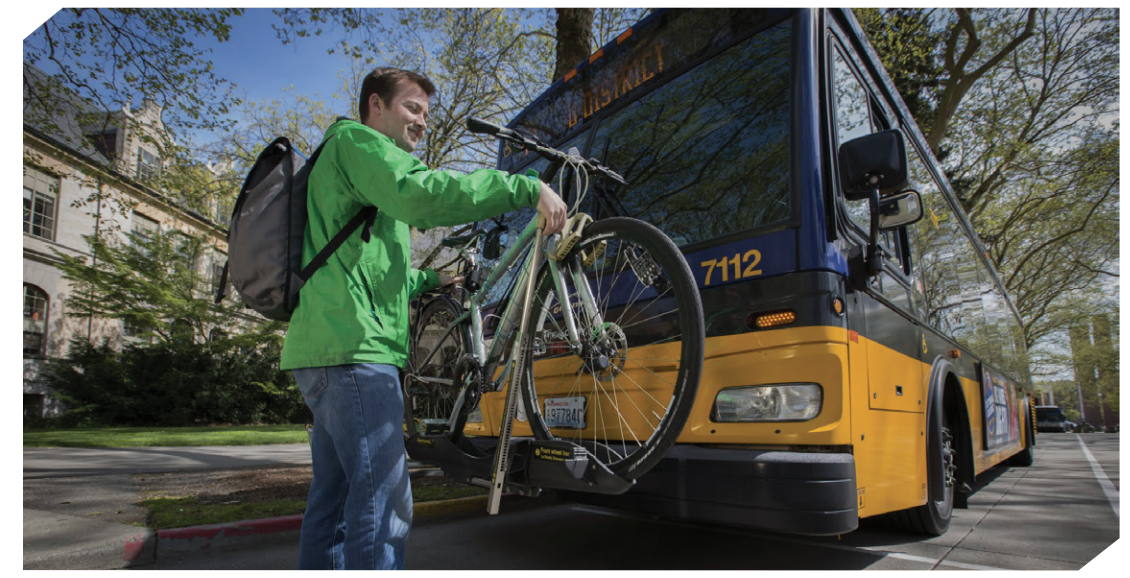 How Does TDM Fit Into Our Commute Trip Reduction (CTR) Program?
There is considerable overlap between TDM and CTR programming. From promoting and providing ORCA cards to providing priority parking for carpools and vanpools to having racks and showers for bike commuters you are helping support your employees commuting habits and implementing TDM and CTR strategies.
Did You Know?
Transportation is the second largest expense for most American households (after housing). Transit users in cities with robust transit systems can save up to $10,230 per year by taking transit rather than owning a vehicle.
Average American Family