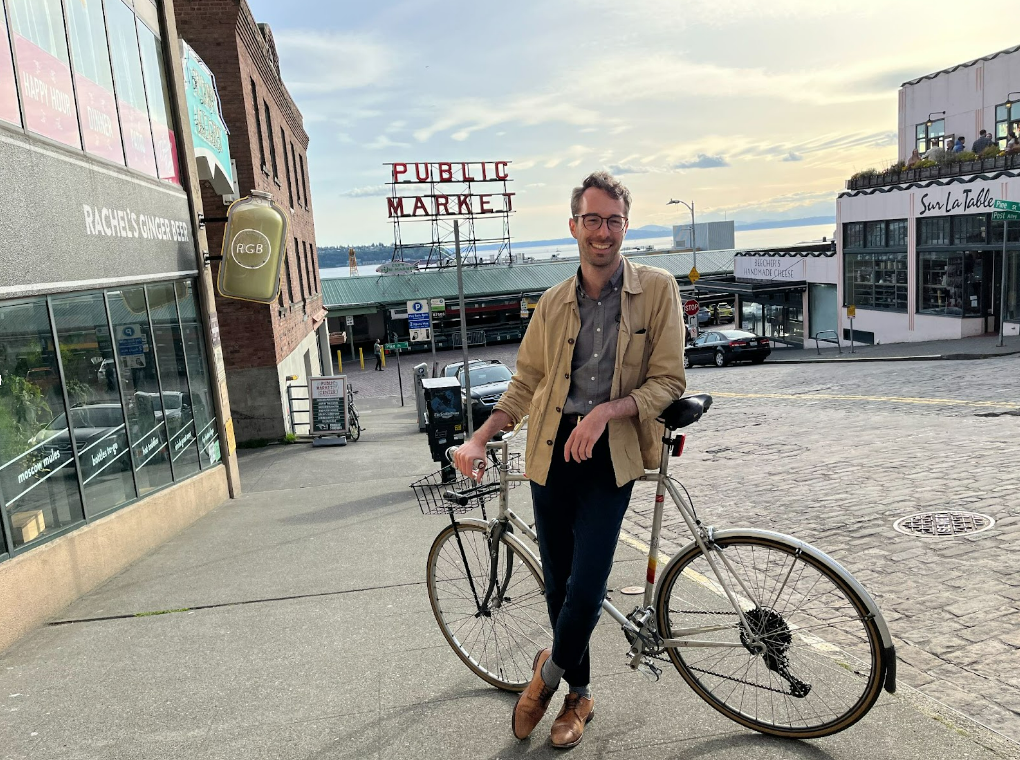 Hi Seattle!
I'm Kirk Hovenkotter, the new Executive Director of Commute Seattle. If you don't know us, our non-profit has worked for over 15 years to make walking, biking, and transit the first choice for everyone in the Emerald City. I'm thrilled to be leading an incredible staff that works with the 300,000 people who come to work and school in Seattle every day from across the region. 
I love this work because we can change people's lives today. Compared to timelines on street and transit projects that can stretch years, signing businesses up for transit passes, investing in bike racks, and helping people learn how to ride and roll can happen in a relative blink of an eye.
I've seen how critical this work has been to those who keep our region running while I was Executive Director of Move Redmond. I also saw how cities across the country look to Seattle for leadership while I worked at TransitCenter, a national foundation working to improve public transit based in New York City. As someone who spent their childhood biking and busing in the Pacific Northwest, I am excited to help make the place I call home more accessible and inclusive. 
The last two years have highlighted the urgency of this work. As the essential workers who keep our City running continued to commute in-person, we saw how transit and bike lanes helped them arrive safely. The COVID pandemic also reinforced the continued work that is needed to make getting around Puget Sound more fair. We know that people with lower incomes grind through longer commutes and are less likely to be offered a transit pass by their employer that people with higher incomes. With 60% of Seattle's emissions coming from transportation, making transit, biking, and walking easy is how we will achieve our climate commitments.
With people settling into a rhythm between working from home and the office, 20 light rail stations opening, and with new investments in walking, biking, and transit, the next two years will be some of the most transformational in the City's history.
Partnership is key to capitalizing on this moment. We convene our partners at Seattle Department of Transportation, King County Metro, Sound Transit, Downtown Seattle Association, and the Metropolitan Improvement District to shape transportation in the heart of our region. 
The all-star staff at Commute Seattle are transportation experts and are a direct connection to the people who go to work or school in Seattle every day. They help Seattleites find the quickest way from A to B, help businesses shape their commute programs to recruit and retain the region's best talent, and make Seattle a more accessible and inclusive place to live and work. 
I'd love to connect! I'm looking forward to working with you. Reach out at kirkh@commuteseattle.com. Or follow our work on social media and sign up for our newsletter.
See you on the trails!
Kirk