Leaving the golden days of PNW summers behind for the "big dark" always takes some adjusting, but the unusually warm temperatures this September and October made it seem like we went from summer to winter overnight. With the cold temperatures and 4pm sunsets upon us, it's important to stay bright and warm as we walk and roll across the city.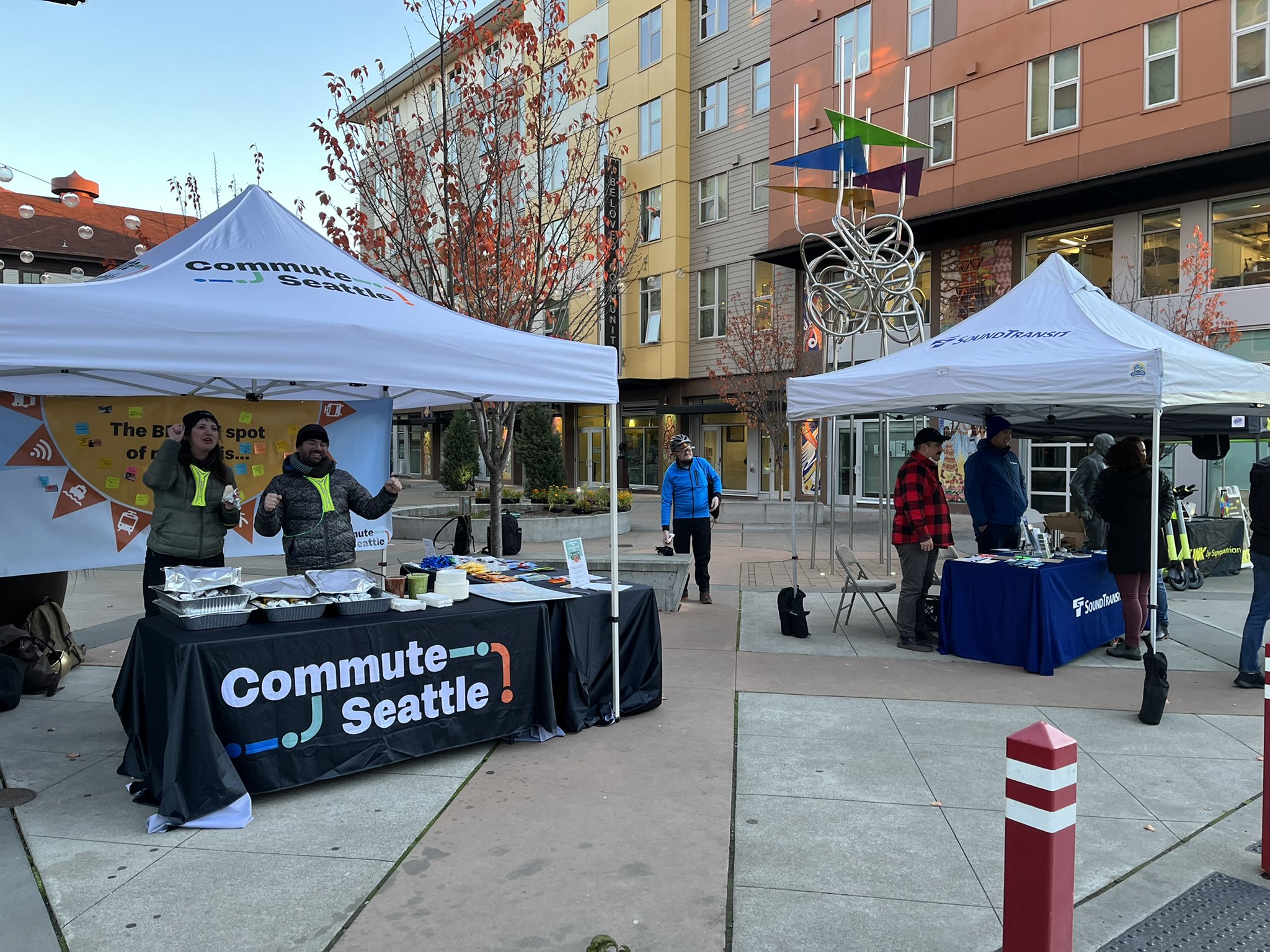 On November 9, Commute Seattle hosted our annual Light Up Your Trip event to celebrate active winter commutes. This year, we greeted morning commuters at Plaza Roberto Maestas at El Centro de la Raza just across from the bustling Beacon Hill light rail station.
Cyclists and pedestrians enjoyed delicious breakfast tacos from Sunrise Tacos and hot coffee from Fresh Flours. We were joined by our event partners — SDOT, Sound Transit, Lime, and Superpedestrian — to help people navigate the change in seasons with bike maps and lights, hand warmers, free helmets, and reflective gear.
As the days grow darker, it is important to reiterate that it is the responsibility of drivers to drive with care and look out for pedestrians and cyclists on roads, sidewalks, and intersections. Staying visible with lights and reflective gear is an important step that active commuters can take to keep safe and keep moving throughout the year!