Did you know?
Bike share ridership has gone up by a whopping 164% and scooter share ridership has gone up by 78% from June 2021 to June 2022. In the last couple of years, the City of Seattle has tremendously improved the biking infrastructure and we now have about 11 miles of protected bike lanes in downtown and South Seattle, which makes riding e-scooters across the city all the more easier and safer. Take a look at Seattle Department of Transportation's Bike Web Map to check out the existing bike infrastructure in Seattle.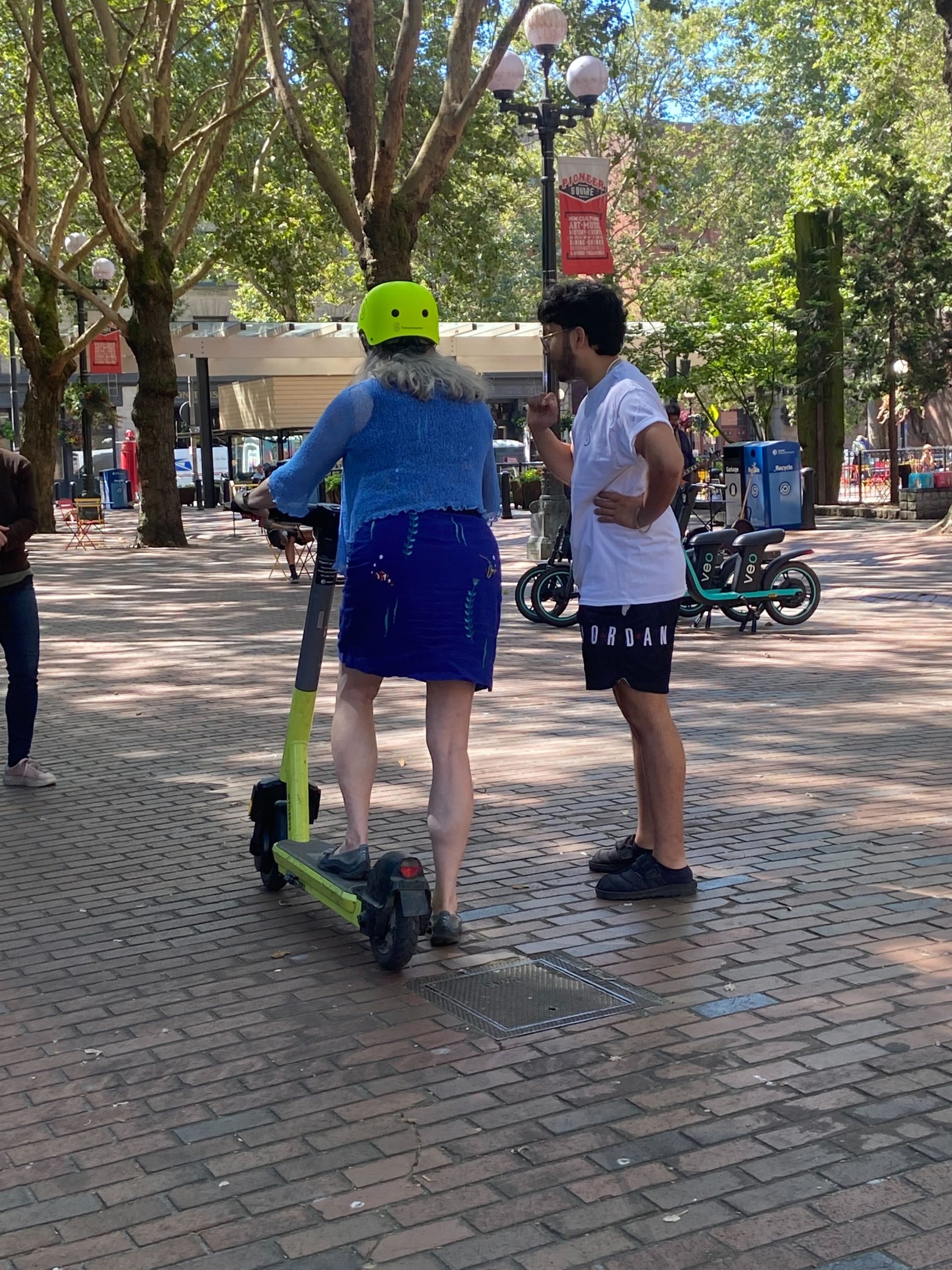 If you've lived, worked or visited Seattle in the past few years, you've probably noticed the wide variety of small, brightly-colored, two-wheeled vehicles on streets across the city. These are known as micromobility devices, and include both bike and scooter options, some with seats and some without. They even have electric assist, so you can breeze effortlessly up Seattle's hills. The best part? With the push of a button, you can use them too!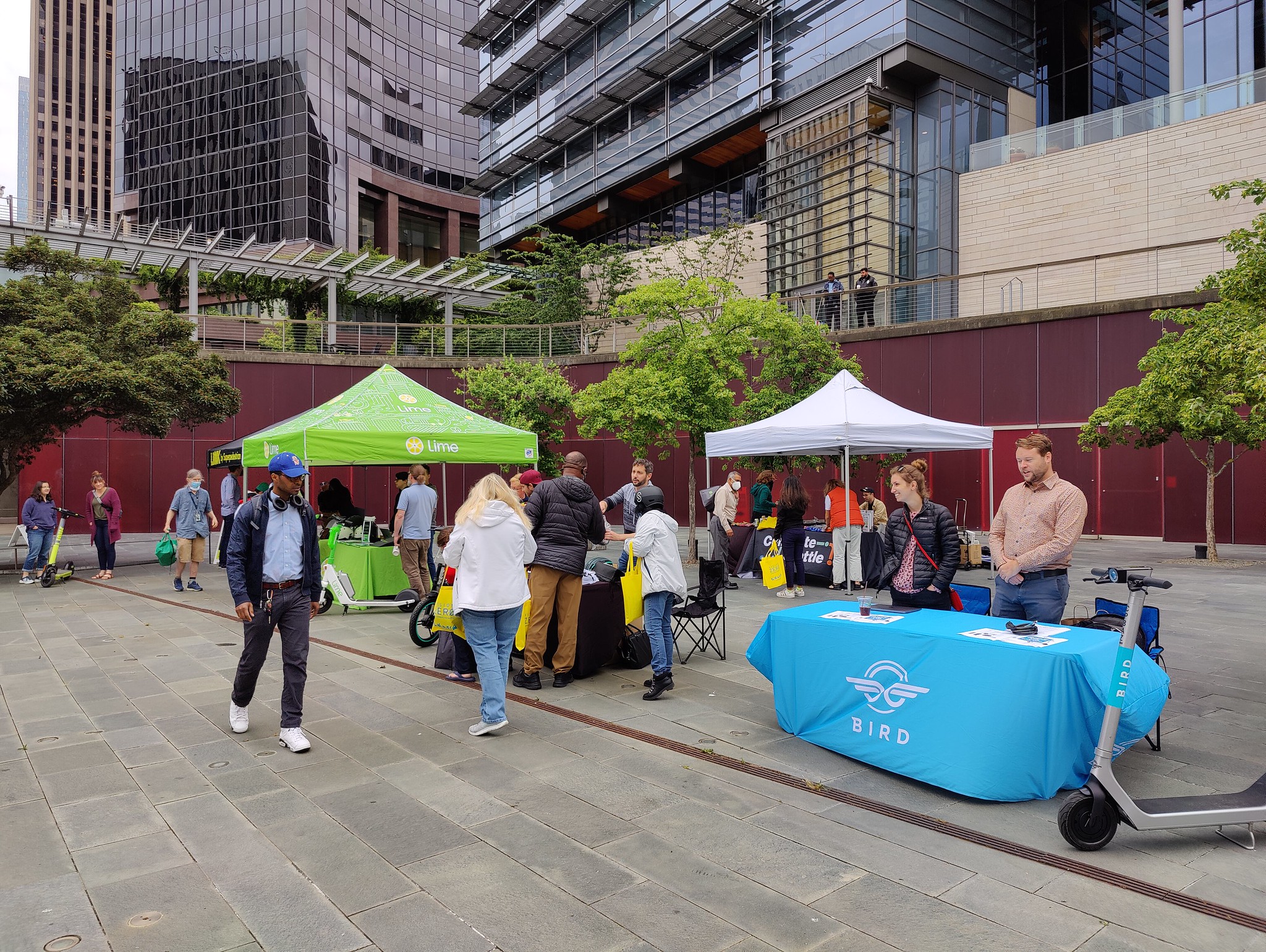 In July and August, Commute Seattle partnered with the Seattle Department of Transportation and several of Seattle's bike and scooter share providers to host two public events to celebrate micromobility options citywide. We welcomed Seattle workers, visitors and families for free test rides, giveaways, transportation resources, and more.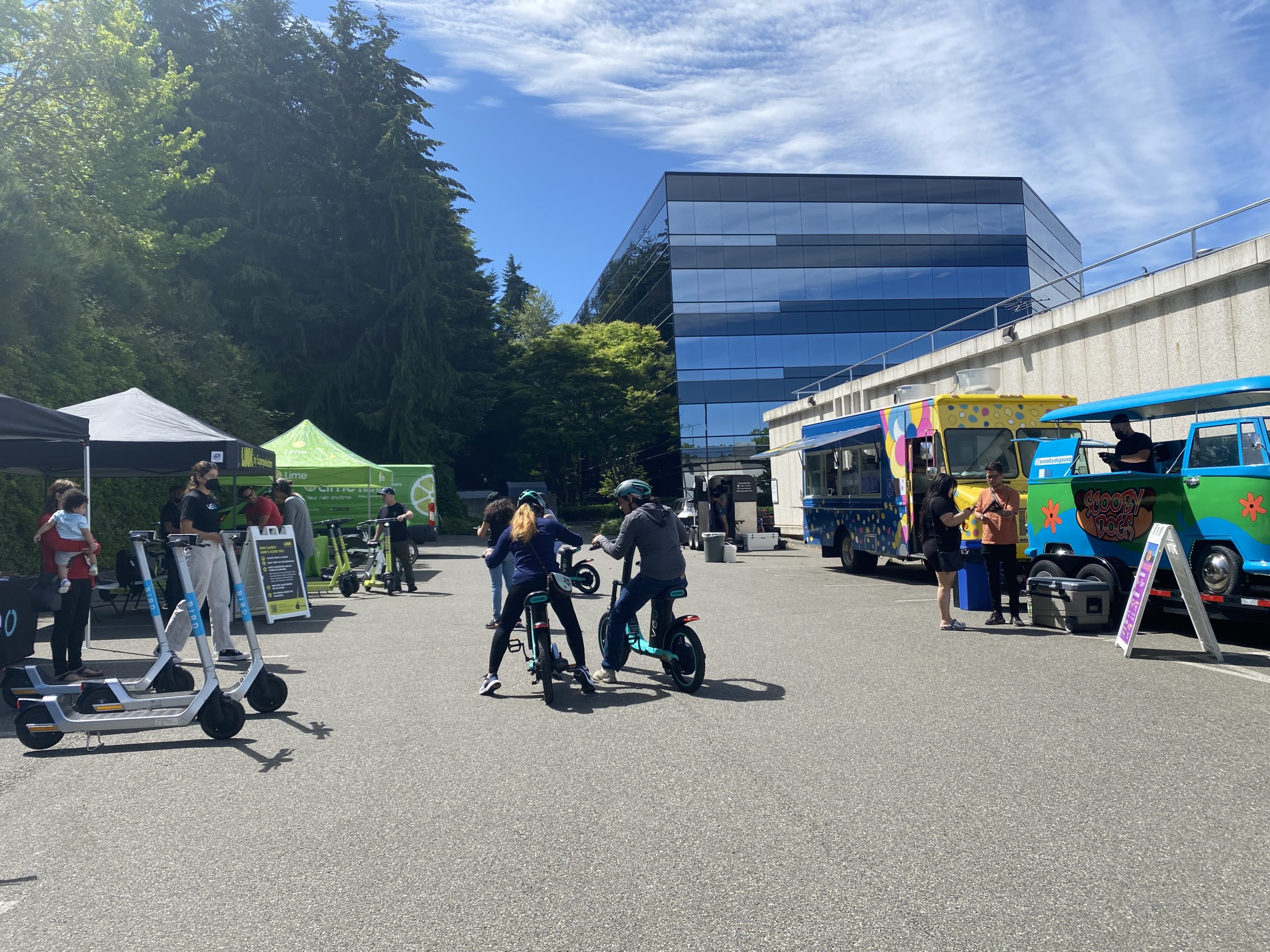 Our first Demo Day event took place at City Hall in downtown Seattle, and was followed by another Demo Day at Kaiser Permanente's Northgate Medical Center. In August, we hosted another event at Occidental Park in Pioneer Square. All three Demo Days drew a variety of employees and families to learn more about bike and scooter options, talk with our friendly staff, and try tasty lunch options from local food trucks.
Hear directly from one attendee about her experience at our City Hall Demo Day:
Are you eager to try out a bike or scooter? Want to learn more about these amazing transportation tools? Take a look at SDOT's bike share and scooter share resources to get started, and join us at our next Demo Day on Wednesday August 17th from 11am-2pm at Occidental Square.