Commute Seattle spoke with SDOT's new Director, Greg Spotts, about his experience participating in the 2022 #WeekWithoutDriving. Dive into his thoughtful responses below.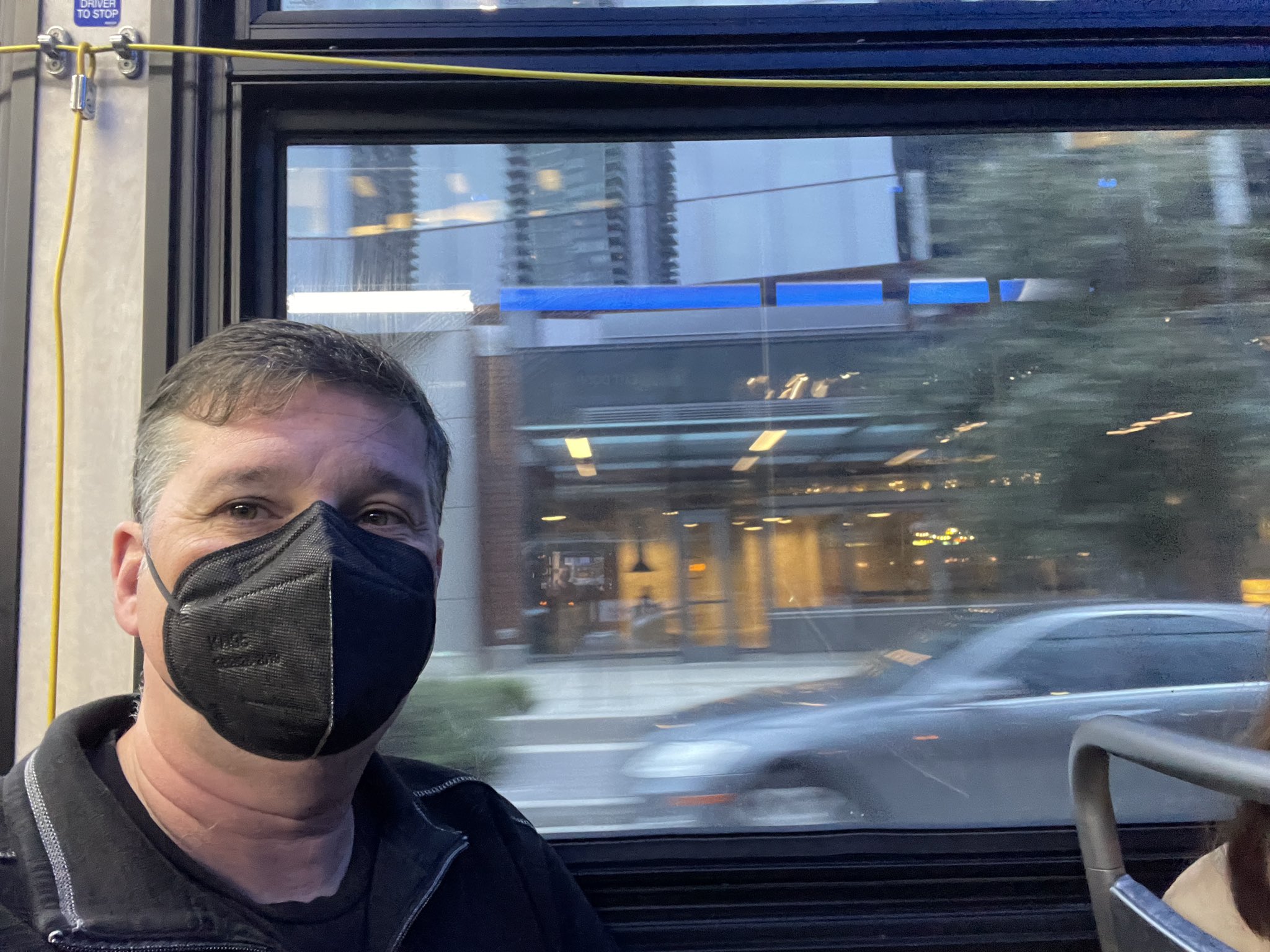 Commute Seattle: What are your usual travel modes?
Director Greg Spotts: When I lived in Los Angeles, I was a 10,000 step a day walker. Back before the pandemic, I was commuting by car. Even though I lived somewhat near transit, it took almost twice as long to take transit to work. 
I love to be on the streets and moving around. I don't like being stuck still, so I'd almost rather be out than be in the car. But I did have a sort of mixed modal lifestyle in LA. When I was in my 20s in Manhattan, I didn't have a car, and I was a total transit aficionado and knew more about the subway than most people. So [when I moved to Seattle], it felt kind of familiar to start living in South Lake Union, a transit rich, dense, walkable neighborhood, and not have a car. I got here September 4, and I have not actually put my hands on a steering wheel since then. And today is September 29, so I was already doing the week without driving before it started.
CS: What things did you enjoy about participating in WWD?
GS: I started the Week Without Driving on that Saturday meeting Disability Rights WA's Anna Zivarts and her son. It was powerful thinking about not only having a physical reason why you can't drive, but having a dependent as well. I still have to get my son to all these places where the other parents are driving, and I have to get there at the same time as they are. That was very kind of sobering for me. It was very helpful to me to get into the framework that 25% of Seattle can't drive. And for many of them, there's age reasons, physical reasons, or financial reasons why they can't. And that is meaningful in a different way than people who are choosing to have a car light or car free lifestyle.
CS: What types of barriers did you experience during WWD? What gaps did you observe or navigate?
GS: I don't start my day at this tower every day here. I start my day somewhere all over the city, sometimes diametrically opposed to where I live. I like to bike, but my bikes aren't in Seattle yet, so I'm dependent on bike share. It can create some very complex layers, like I need to take Lyft to get to the bike share that I still have 23 minutes left on the reservation, and it's the only bike share near where I'm meeting a council member in South Seattle. 
I sensed my own privilege because first of all, I've got a free ORCA Card through work, and that's great. Sometimes you just throw money at the problem and end up in a ride share, as opposed to taking the bus to the bike share or whatever. When it's getting sticky or tight or complex, I can always bail out and get a Lyft or an Uber, and a lot of people don't have that option. So I kept thinking about, you know, take what I'm doing, layer on a dependent or elder care or some other person who's responsible for and then put a financial constraint on it. Now it's really challenging. So I feel like I have increased empathy for that.
CS: What types of destinations did you travel to/from during WWD?
GS: There are places in South Seattle that aren't near the Link Light Rail, and they're harder to get to, and some of the buses that get you down there are local, and they're going to take a really long time. So when you go on Google Maps and it's an hour and ten to get there by transit, and it's 14 minutes by car, that's a tough mode choice right there.
CS: What types of barriers did you experience during WWD? What gaps did you observe or navigate?
GS: There's a lot of small details, especially at intersections, that can make people feel unsafe or uncomfortable or inconvenienced. And a lot of times the City, the State, we're better at sort of making segments than we are at connecting the segments in a way that's comfortable. This is true in a lot of the bike trails in [Seattle], where now you're getting to a more major street and the crossing is slow and frustrating and maybe not super comfortable. And there's curb ramps facing all kinds of different directions. They don't always go exactly where you want them to go. 
We have to remember when we're designing infrastructure, we're not even just designing it for folks from eight years old to 80 years old. If it's comfortable for youth and for the elderly, then everybody in the middle is going to feel great using it. But what about other types of little vehicles people are using [such as adaptive bicycles, trikes or wheelchairs]? Maybe our street designs don't always accommodate that. What if this tricycle needs different configuration of the streetscape than a bicycle? 
CS: What were some unexpected or surprising aspects of the week for you?
GS: When you're experiencing Seattle without a car, there are so many moments of great natural beauty everywhere. Seattle is just so special in that way. There's vistas everywhere. I got off the bus to get to a dinner party and Google Maps said "walk these two blocks," and all of a sudden I'm looking down this hill at Portage Bay. I didn't even know what Portage Bay was.It was so stunningly beautiful, this view down a hill. I think there are few cities with as many view corridors and surprise bodies of water, stands of trees. There's so much visual interest in Seattle, and you get a lot more of that when you're out of the car.
CS: Any other observations or questions?
GS: We're seeing that a lot of people who were choice riders of transit may have shifted back to the car. But I'd love to encourage people to try to use transit one time a week, try to get yourself back into it, because we have a really terrific transit system here. There are lots of really nice opportunities to experience the city in a different way and give yourself a break from having to drive in traffic.