Taking A Look Back At 2019
2019 was a big year for Commute Seattle. In the past year, Seattle embraced change and came together to keep our city moving and thriving. 2019 had a handful of projects including the removal of the viaduct, buses coming out of the transit tunnel and a new tunnel opening underneath downtown. We also celebrated our 15th anniversary as an organization. Let's look at some of the numbers that created another monumental year for Commute Seattle.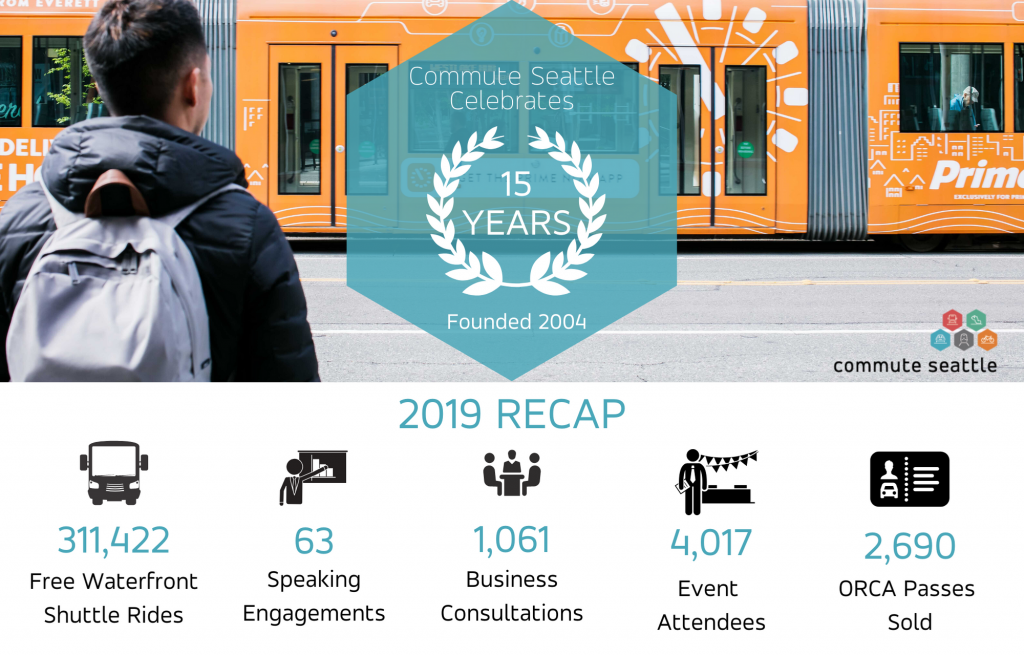 15 Years of Commute Seattle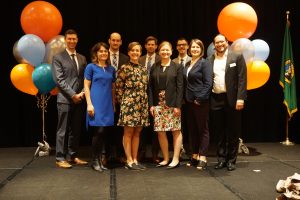 In 2019 we celebrated our 15th anniversary as Seattle's premier transportation management association. Commute Seattle was founded in 2004 under the name of the Urban Mobility Group. Since then, we've rebranded, increased the amount of staff and support more programs and events than before.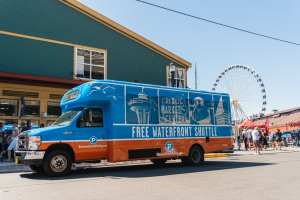 311,422 Free Waterfront Shuttle Rides
Commute Seattle in partnership with the Downtown Seattle Association managed the operation of the Free Waterfront Shuttle pilot that launched in summer 2018. The free shuttle quickly became popular for commuters and tourists to travel along the waterfront and reach major transit hubs. The shuttle concluded service in November.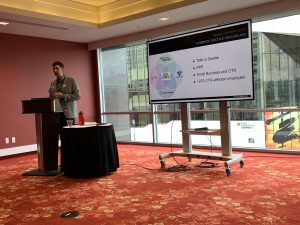 63 Speaking Engagements
Our team showcased their work at conferences and events locally and on the national stage this year. The team spoke at events such as the Washington State Ridesharing Organization (WSRO) Conference, ACT TDM Forum and ACT International.
1,061 Business Consultations
Commute Seattle offers free consultations to small and large businesses looking for assistance in creating commuter benefit programs, relocations, parking management or any transportation need. Do you have questions for our transportation specialists? Schedule a free consultation today.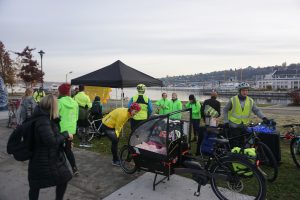 4,017 Event Attendees
We hosted a variety of events this year including some brand new ones. Thank you to all of our attendees and participants for making these successful. Some notable events from this year included Bikes & Bakeries, CTR Champions Breakfast, Light Up Your Commute, Transportation Transformations, Commuter Benefits Ordinance Informational Sessions and many more.
2,690 ORCA Passes Sold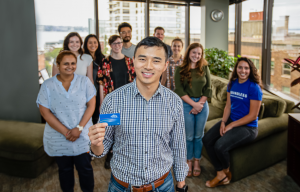 We partner with King County Metro to promote and sell ORCA for Business programs to businesses of any size. ORCA Business programs include ORCA Passport and Choice. In 2019, we sold 2,690 passes to more than 130 businesses located in downtown. This record-setting year was a 78% increase in sales from last year. Learn more about ORCA for Business.
We look forward to seeing you in 2020. Check out a preview of what is coming up later this year.