Transportation in Seattle
Affects every resident's daily life

Incredibly important to get where we need to go as smoothly as possible – to work, friends, families, activities

Impacts our physical health, happiness, and environmental health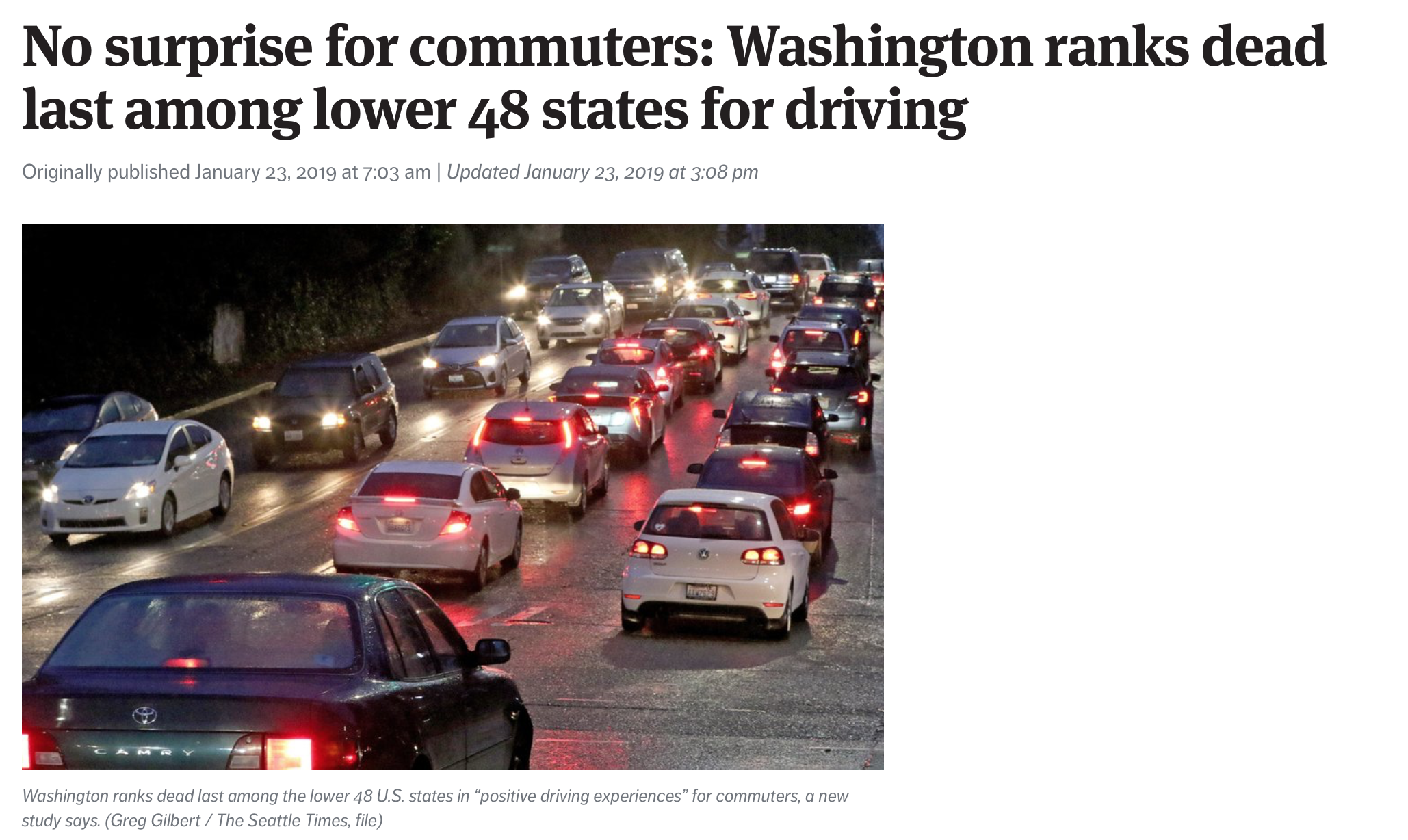 90,000 jobs added to downtown between 2010 & 2019!
This leads to more people commuting downtown, more traffic, more frustration, etc.
Sources of Washington greenhouse gases in 2017,
WA Department of Ecology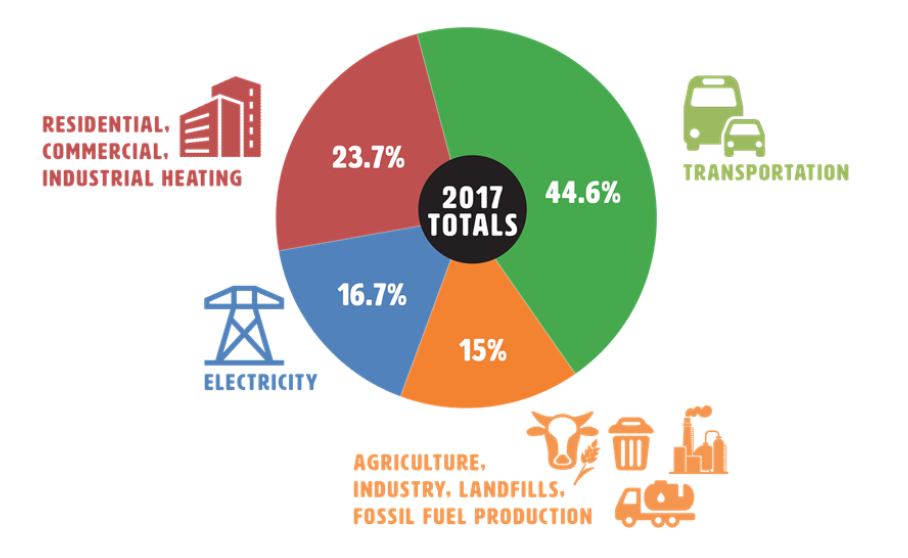 Commute Seattle
Transportation Management Association (TMA)

Public-Private Partnership

Business and government working together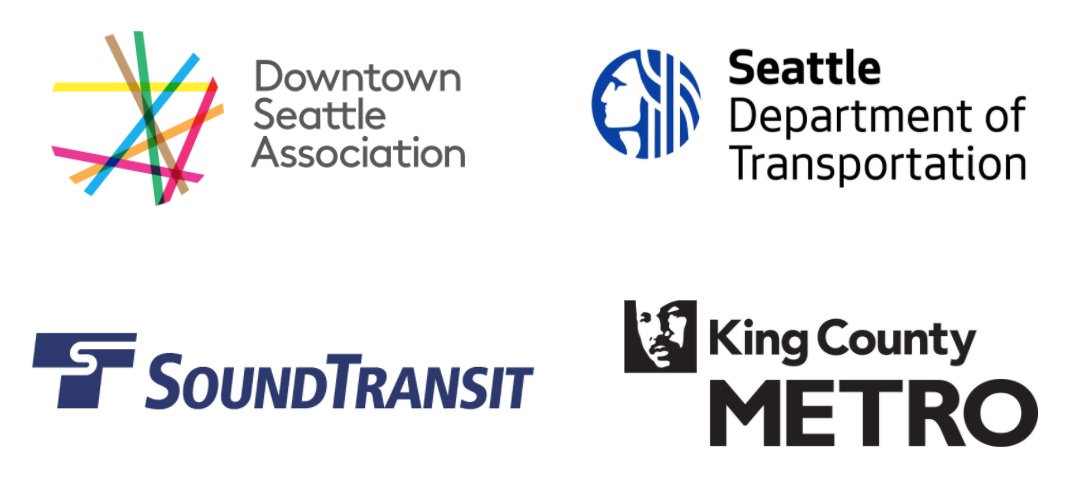 Commute Seattle works to foster mobility partnerships and services to keep Seattle moving and thriving for all.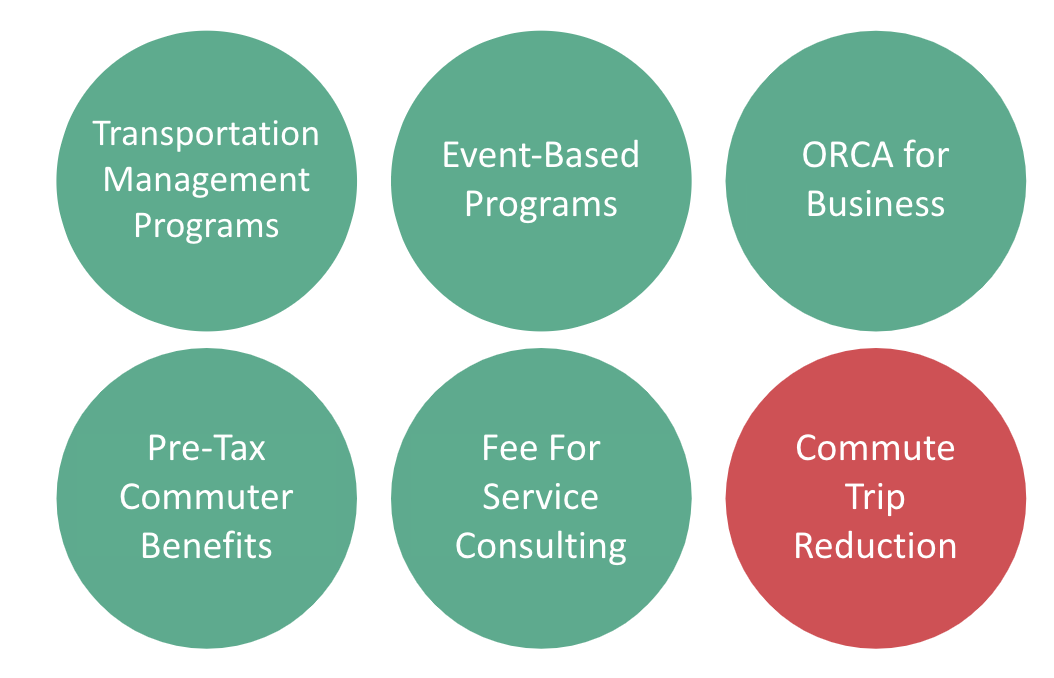 A law passed in 1991 with goals to improve air quality, reduce traffic congestion, & reduce the consumption of fossil fuels.
Under this law, worksites with 100 or more employees must:
Appoint an ETC

Survey (every 2 years)

Program Report (every 2 years)

Exercise a 'good faith' effort
Jobs Up, Drive Alone Down Since 2010
The below efforts are tracked with "Drive Alone Rate"
Mode Split Data
The following data is released every 2 years. 
Commute Trip Reduction Network Targets
Employee Transportation Coordinator Responsibilities
Per the municipal code:
Administer survey (odd years) and complete program report (even years)

Serve as the primary contact between the employer and the City/Commute Seattle

Promote the employer's CTR program

Participate in at least four events (such as trainings, meetings, etc.) offered through the Department's CTR program annually

Forward the E-Blast to staff, distribute pertinent commute information
Step 1: Administering the City Survey
The City Survey is always administered on odd years. (e.g. The next year would be 2021.)
Employee commuter surveys

Administer with WSDOT CTR survey tool – (online or paper)

Survey for 2 weeks:

50% minimum response rate (70% ideal)

Schedule survey

Notify and instruct employees

Send reminders to staff

WSDOT, SDOT, and Commute Seattle process results
Step 2: Completing the Program Report
The Program Report is always administered on even years. (e.g. The next Program Report is due 2020.)
Questionnaire filled out by ETC every other year

Asks about what transportation benefits and infrastructure you provide your employees

Provide a copy of what is distributed to employees

Commute Seattle will reach out about this in Aug. Due by Oct 1, 2020.
Step 3: Educating Staff
Forward Commute Seattle's weekly E-Blast to staff

Let staff you know you are the person they can turn to about commute-related questions / concerns

Reach out to Commute Seattle for resources and answers to questions

Distribute pertinent commute information

Participate in events, trainings, programming
Examples of Staff Education
Best Practices for Companies
Transit:
Pre-tax commuter benefits

ORCA business passport

Ensure HR policies don't penalize employees who take transit
Walking & Biking:
Provide adequate showers and lockers for active commuters

Visible, secure bike racks or bike cages

Ensure everyone knows how to access these lockers

Don't bike to work? Find and designate a bike captain!
Parking:
Charge for parking

Switch to daily rates over monthly rates

Set parking policies and signage to                                                                        encourage carpooling and vanpooling

Parking cash-out options
Flexwork:
Identify teams and departments who could benefit from telework or compressed schedules

Listen to and work with executives who may be skeptical

Ensure managers know and support flexible schedules
Have more questions?
Contact us at 
206-613-3227