Before 2020, Seattle was recognized both for having some of the highest transit ridership rates in the country and for frequently being the only major US city where ridership continued to increase year over year. Our local transit pass, the ORCA card, allows riders to use one pass for regional trains, buses, light rail, water taxis, ferries, vanpools, and more. ORCA Business Programs make it easy for employers to offer passes as part of their benefits packages, and the data shows that employees put this benefit to use. In 2019, over half of local transit trips were taken using an employer-provided pass!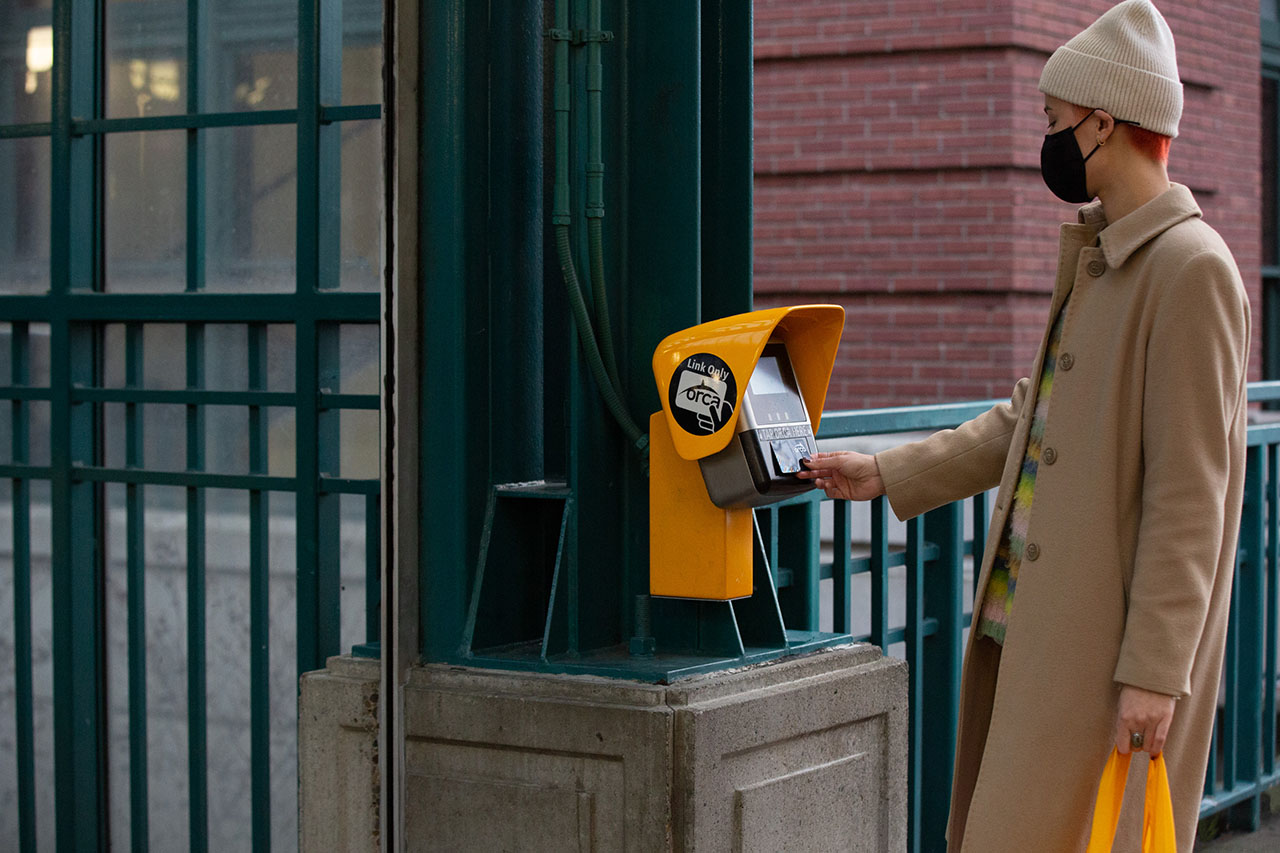 ORCA benefits help reduce traffic, improve air quality, and make transit affordable. Yet as the pandemic laid bare, there has been a disparity between what type of employees receive a subsidized transit pass and who would benefit most. While many offices employing high-wage workers had a culture of offering competitive commuter benefits, employees working front-line positions were less likely to receive this benefit. Prior to 2020 we consistently saw employers in hospitality, retail, personal services, and other essential industries inquiring about the ORCA business programs only to walk away due to the price and program requirements. This resulted in lower-wage workers facing higher transportation costs and barriers, despite being the most transit-dependent.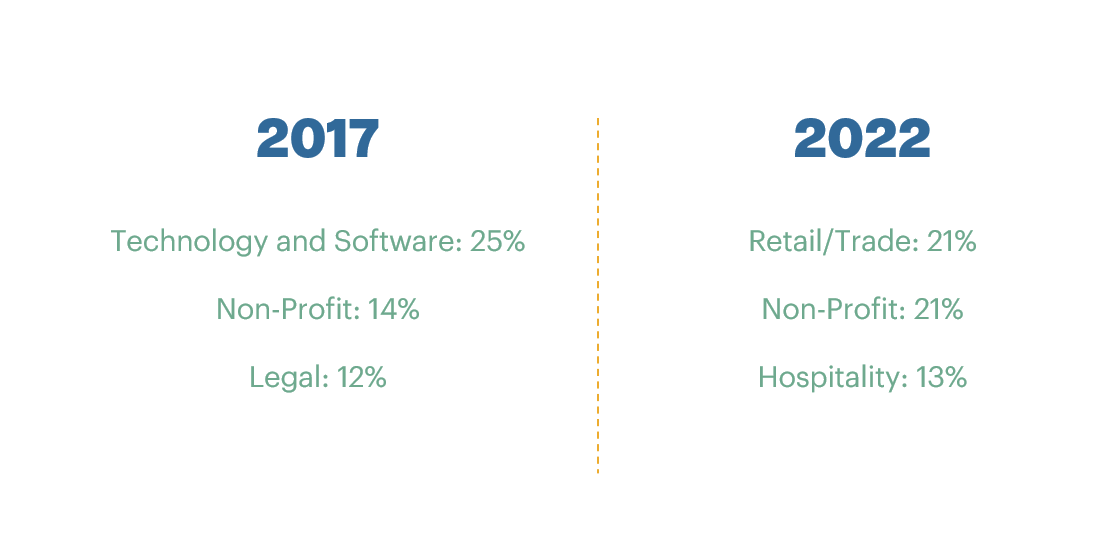 As we wrap up 2022 and enter the new year, we are excited to share that this trend is shifting! In response to the pandemic —and in an effort to increase ridership and make transit affordable for industries most in need — the price of ORCA Passport has dropped significantly. This has allowed businesses with smaller profit margins to start an ORCA program.
Today, over a third of new ORCA business programs in Seattle are for businesses in essential industries, meaning that lower-wage workers at restaurants, retail and coffee shops, and other non-office settings are finally receiving fully subsidized transit passes as an employee benefit. Paying out of pocket for a monthly transit pass can cost an individual $1,200 a year. By offering a tax-free transit benefit at a bundled rate through ORCA Passport, employers are essentially giving their employees a $1,200 raise at a fraction of the cost to the business. This benefit can make a big difference for people who are struggling to find affordable and reliable ways to get to work.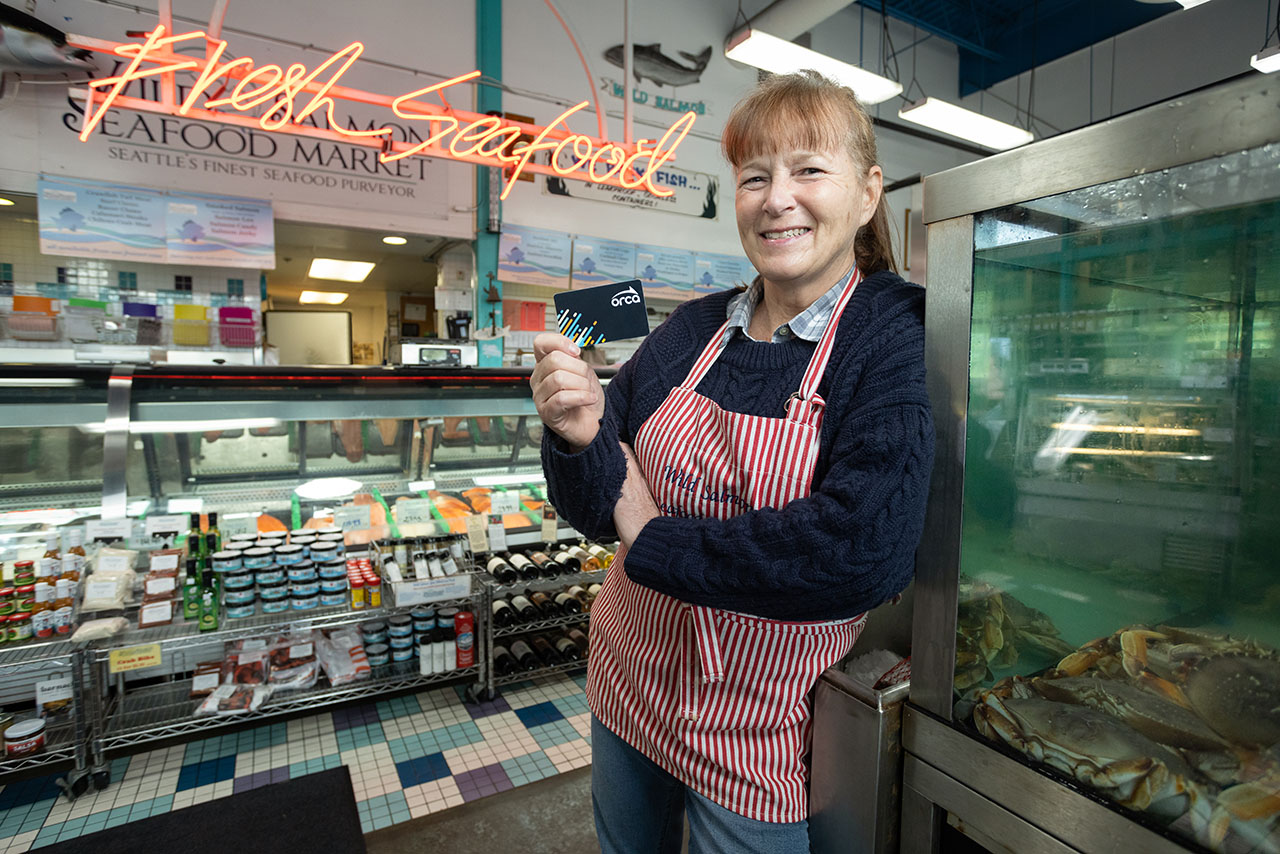 On top of that, King County Metro is offering businesses with fewer than 100 employees a 50% subsidy when they start their first Passport account (up to $10,000). Through the ORCA Business Incentive, employers outside of downtown can offer an annual, unlimited transit pass for less than $100 per employee per year! Businesses located downtown can offer this same benefit for about $200 per employee per year. In a competitive labor market, this is an easy and affordable way for employers to attract and retain staff. 
Take a look at some of these local businesses that recently began offering their employees ORCA transit passes.