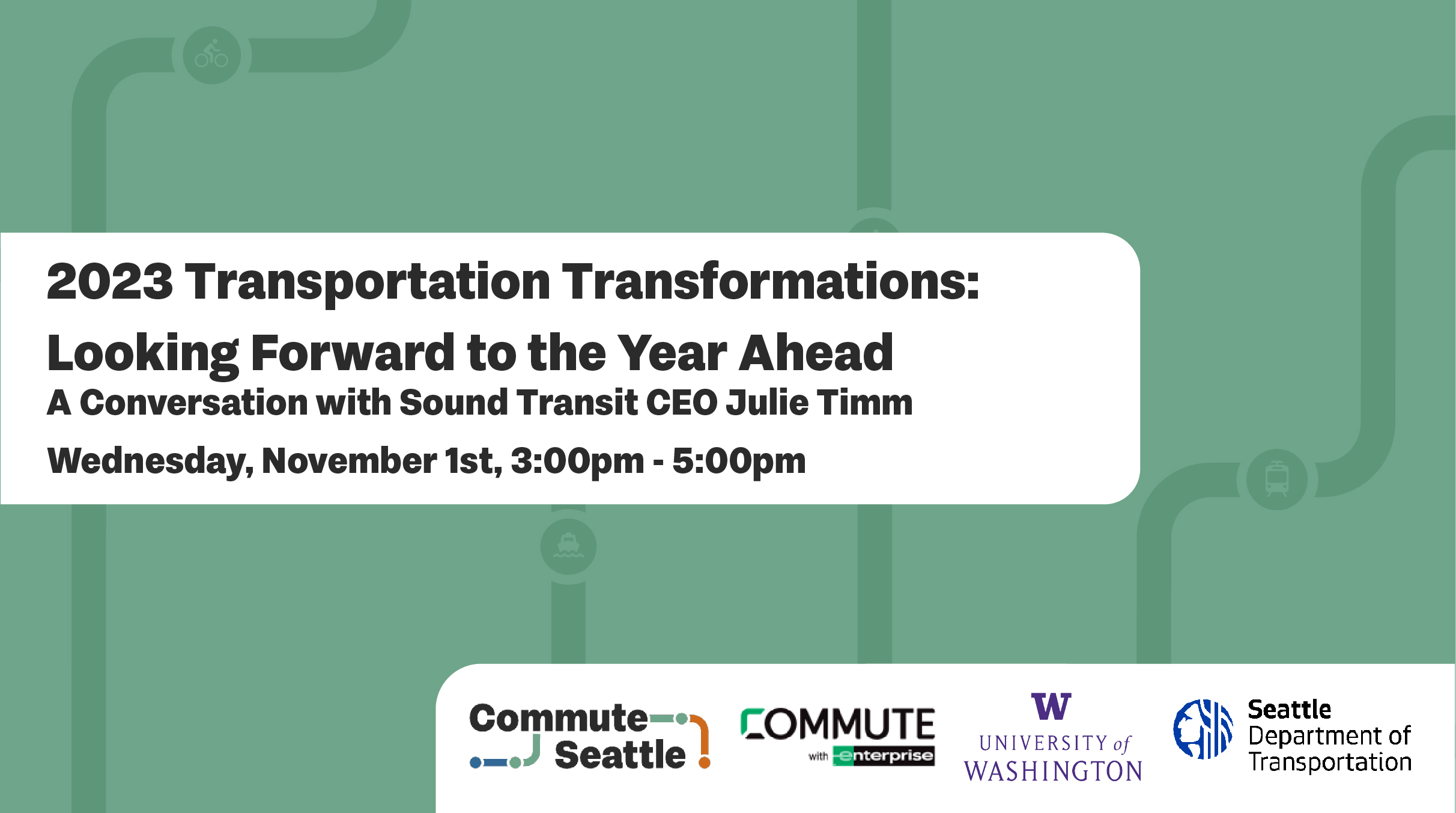 What's to look forward to in transportation in 2024? A whole lot.
Join us at Transportation Transformations, our annual event looking forward to the next year in transportation. We'll be joined by Sound Transit CEO Julie Timm to learn why 2024 is going to be the biggest year for transportation our region has seen in a long time. We'll also hear from UW Vice President for External Affairs Randy Hodgins and SDOT's Transportation Demand Management Lead Matthew Trecha. Plus, our Executive Director Kirk Hovenkotter will share his thoughts on the state of transportation today.
Following the discussion, we'll have a catered reception to connect with fellow transportation professionals in Seattle!
With two new light rail station line openings, major decisions affecting transportation funding and future growth, and a brand new RapidRide line, there's a lot of change coming next year. Learn more about how you can take advantage at your workplace!
Special thanks to Commute with Enterprise for sponsoring this event!
What: 2023 Transportation Transformations discussion followed by mixer
When: Wednesday, November 1, 3:00pm – 5:00pm
Where: University of Washington Alumni Commons @ UW Tower, 4333 Brooklyn Ave NE, Seattle, WA 98105