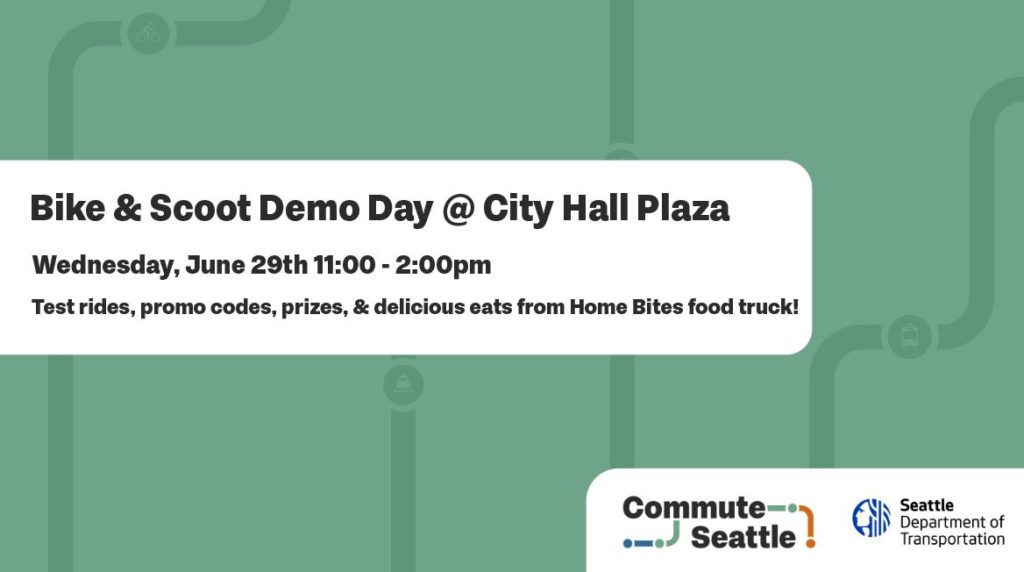 Join us on Wednesday, June 29th between 11am to 2pm at City Hall Plaza (600 4th Ave) to test ride scooter/bike share services in Seattle! Take this opportunity to ask questions about the apps, learn how to ride, and grab some free helmets.
Grab some delicious eats from Home Bites food truck during the event! Their menu is available here.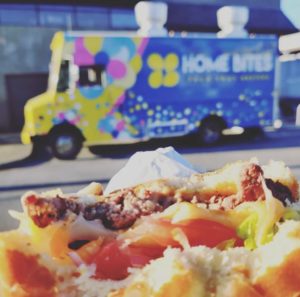 Download the event flyer to share with your company!